If you're looking to upgrade your current 3PL warehouse management provider, then you'll find some intrinsic benefits. Whilst it can be more expensive initially, there are some excellent dividends to be found in the long run.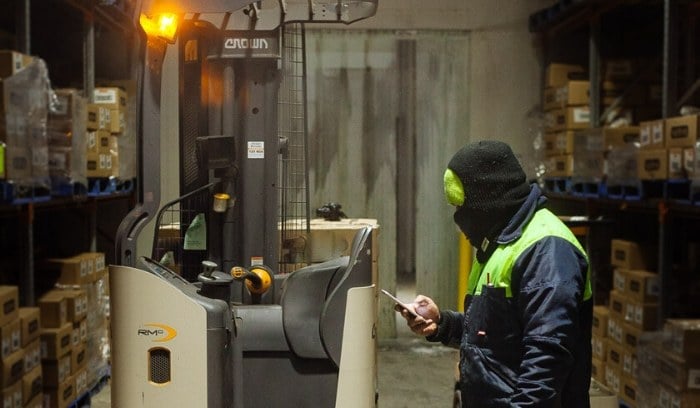 Upgrading your 3PL management software
In this guide, we'll be showcasing the immense benefits of using a premium application provider. These benefits you'll likely experience when transitioning away from your current provider to one that offers a full suite of functions.
Total client transparency
Your clients can see their inventory levels online 24/7. This, in most cases, eliminates the need for them to call up. Not only that, but they can see a complete history of all orders place and in the case of multi-warehouse operations, where their current stock is stored and for how long.
Automation of data-entry
Your clients can simply upload their orders or even email their orders in with some providers. Imagine having no manual intervention, or in other words, no phone calls or emails! Further still, accounting and invoicing should be mostly automated with most premium 3PL software packages, thereby reducing admin overheads.
Easier cross-docking
You can allocate jobs online within seconds with instant notifications sent to each one of your driver's devices. This integration into the TMS can help you build delivery runs with ease, with digital run sheets and con notes. More advanced platforms such as CartonCloud allow GPS tracking, the ability to produce electronic PODs and better coordinate vehicle movements.
Reduced revenue leakage
A full suite 3PL warehouse management software should have accurate and complex rate cards for each touch point. This includes receiving, put-away, picking, packaging and dispatch. Not only that, but you'll typically find fully flexible measurement options for pallets, cartons, bags, tiers and packaging. Clients can then be invoiced accurately, without overcharging or undercharging.
Increased picking speeds
Efficient product picking is the one thing that warehouses always strive to improve. From cutting down on walking or forklift travel times, to reducing the frequency of BIN visits, using a premium warehouse management can vastly increase your picking speeds. Our favourite method is through wave picking and with our system, hundreds of orders can be waved in at once.
Store multiple SKUs per location
Many 3PLs like to store more than one SKU per location to maximize their space availability. Very handy with small to medium operation, especially where you typically find customers who aren't maximizing their full shelf or pallet spaces. To go one better, look for a software package where you can set parameters so items of very similar size, style and weight aren't stored together.
In summary
These are all features and dividends that you should expect from a premium 3PL software provider. Transitioning over can really pay off in the long run, leading to greater client retention and reduced overheads.
Not only does CartonCloud achieve all of these, but a whole lot more! We built our software for our own 3PL and now have thousands of users on board.
Check out our features and get in touch with us today for a free demo.