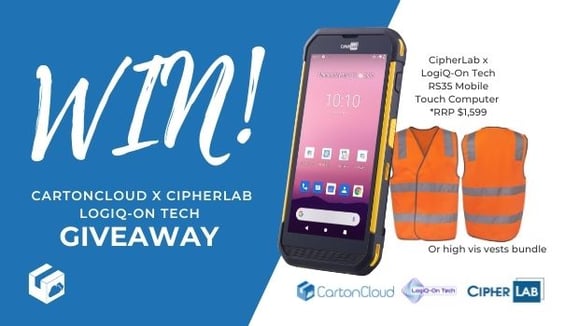 We've partnered with CipherLab and LogiQ-On Tech to give away 5x prize packs to help you take your operations to the next level. Simply complete the Q4 CartonCloud Logistics Index Survey to enter!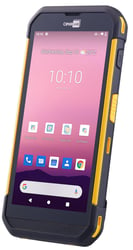 Start the new year with a bang.
We're giving away to 5 lucky winners;
1x prize pack with a CipherLab x LogiQ-On RS35 Series Touch Mobile Computer (RRP at $1,599)
4x prize pack bundles of 5x high vis vests
Streamline your operations, with CipherLab's RS35 Series pocketable consumer-style smartphone, valued at RRP $1,599 thanks to our friends at CipherLab and LogiQ-On Tech. Simple to use, with a rugged design, the RS35 Series Touch Mobile Computer is perfect for warehouse and transport use — letting you take your ops to the next level.
We know, you can never have enough vests — so we're giving away 4x bundles of 5 high vis vests, so you can equip your team with the essentials.
TO ENTER simply complete the CartonCloud Logistics Index Q4 survey — it takes less than a minute to complete.
Entries close Friday 21st Jan, 5pm EST. The survey is open to all members of the logistics industry, from all operations and roles so make sure you get the whole team involved! Be sure to include your email address so we can contact you if you're one of our lucky winners!
If you've already completed the survey and submitted your email, you're already in the draw to win one of our prize packs!
A big thank you to the team at LogiQ-On Tech and CipherLab, for partnering with us to provide these operations essentials
prize packs. For the best quality warehouse and transport scanners and label printers, we trust LogiQ-On Tech & CipherLab.