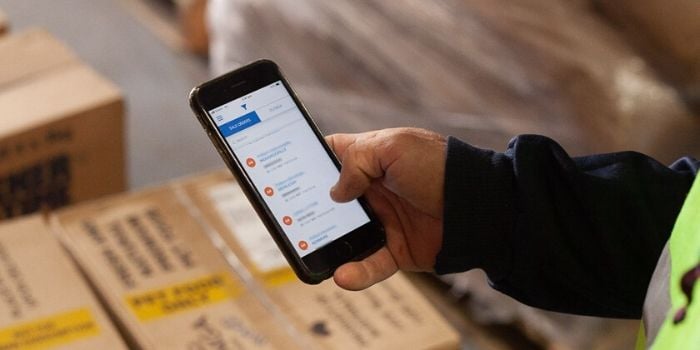 Looking to invest in a warehouse scanning system? Before you take that next step forward, let's hope you with some of the things you should be looking out for.
Essentially, we've created this dynamic buying guide help you make an informed decision as previous operators of a successful Sydney-based distribution company.
Let's begin.
1. Is It Cloud-Based?
Go back 10 years ago and all warehouse scanning systems were expensive to rollout since they required a lot of IT infrastructure. These days the bulk of processes can be done in the cloud. It isn't just the cost-saving either as we'll further examine in this article. Speed, reliability and data security can all be achieved through cloud-based operations.
2. Will you get support?
Off the shelf products aren't really catered for the specific needs of your warehouse, but most importantly, it's hard to get support. You'll want to know if the system you're considering has a strong on-boarding process for new clients as well as training available in-house for your staff.
3. Does the company have industry experience?
This is a very important consideration since many software systems aren't run by those who have worked in the warehousing industry before. In terms of CartonCloud, we have several years experience running our previous operation and we're very much still in touch with the industry. In fact, we built our system for our own business before rolling it out towards others were experiencing the same problems.
4. Can you restrict users?
Some users such as forklift drivers only need access to certain parts of the system for pick/packing, while others like accountants need to see financial metrics. With any good scanning system for your warehouse, you should be able to group professions together and restrictions down to the individual level.
5. Can it talk to your TMS?
Having a Zapier integration is vitally important if you want that same system to talk to your Transport Management System. This integration should see data updated between the two systems in real time. CartonCloud for instance does both, since it's integrated for both warehouses and logistics companies.
6. Is the team local?
Many of the warehouse scanning systems on the market aren't actually based here in Australia. Yep - most are based in the United States who as a country, has a slightly different setup in the storage and distribution of inventory. Choosing a local provider is not only good for supporting local jobs, but help is never too far away.
7. Do you need to pay for scanners?
The purchase of RF scanners adds additional outlay that you'll need to weigh up. These days you don't actually need a scanner as some packages can be run on company-issued smart phones paired with a rechargeable and replaceable bluetooth scanner on the rear. Better yet - employees will enjoy the larger screen and less complications. These same smart phones can be used for delivery drivers too.
Getting started
Clearly there are some genuine considerations to audit and these are based on individual characteristics of your warehouse such as its size, growth prospects and type of SKUs. CartonCloud may be able to help so reach out to us today for a free demo.