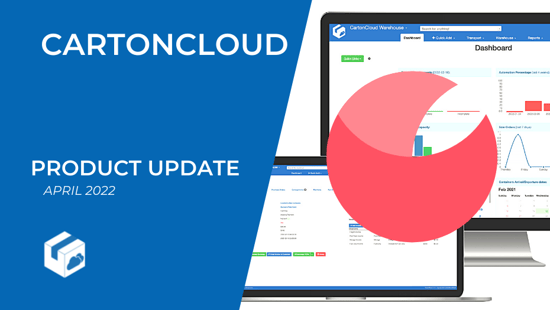 Getting paid just got easier. CartonCloud has partnered with online payment platform Pinch to provide Credit Card & Direct Debit Processing for 3PLs. This allows our 3PL clients to automatically charge customers' credit cards or direct debit the funds from their account, rather than having to wait weeks (or months) to receive payment.
We're excited to offer this payment option to our customers as a feature for those wishing to automate more of their operations, including accounts receivable, which is especially valuable for those with smaller or irregular customers. Pinch is uniquely positioned to assist 3PLs due to its ability to process variable pricing invoices on stored payment details.
How CartonCloud x Pinch payments work
The Pinch payment platform integrates with your accounting platform to simplify payment by providing direct debit payments. Pinch payment connects to your Xero, MYOB, Reckon, or Quickbooks Online.
Through our partnership, we can provide our clients with a reduced 1.85% transaction fees* on credit cards and fixed $5.00 per invoice fees on direct debit, which can either be on-charged to the customer or absorbed.
*These are the applicable fees for Australia. Pinch also provides solutions in New Zealand and other countries. For pricing contact Pinch via the link below.
From within Pinch, you can send a pre-approval form to your customers who you would like to have pay with Credit Card / Direct Debit. Pinch then monitors your accounting software (Xero, MYOB, Quickbooks, Reckon) for new invoices and charges the stored payment details automatically on the due date.
Additionally, within Pinch, you can set up rules for which invoices to charge automatically to credit card/direct debit (i.e. only charge invoices less than $2,000). Your customers can also log in to Pinch's customer portal to update their Credit Card / Direct Debit details & access/download PDF invoices.
CartonCloud has been using Pinch Payments internally for over 5 years to process our customers' weekly subscription charges, and we wanted to offer our clients this amazing way to save time and boost cash flow.
Want to know more?
Simply click this link to sign up for Pinch Payments, connect your accounting software, and begin payments automatically.
Or, If you would like help getting started, simply send an email to: bill@getpinch.com.au and he'll walk you through the steps.