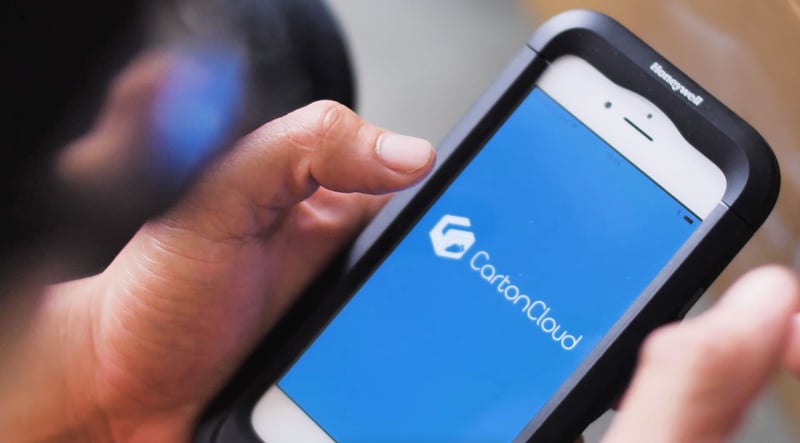 In an increasingly mobile-first world of technology, paper-based transport operations have to carefully consider the implications of not making the switch to a paperless workflow. While a paper-based process may have been successfully in effect in your business for many years and the switch to smartphones may be a daunting one, there are huge advantages to be had, both in regard to customer experience as well as cash flow.
Looking at ePODs (electronic Proof of Delivery) for example, consider the following advantages:
Instant confirmation
ePODs, once signed on the driver's smartphone and submitted, are received into the system instantly (with some possible delays experienced if a driver finds themselves in a reception-free zone), ready for further processing and invoicing. All this is done automatically without requiring further manual involvement.
And if the driver encounters a problem, e.g. a closed address or damaged stock, this can be recorded immediately by taking a photo and lodging the error against the consignment.
More frequent & faster invoicing
Cash flow is improved by allowing the business to invoice customers a lot sooner, more accurately (as the system will do most if not all the calculations for you) and more frequently. Errors caused by paper-based manual processes can easily lead to delays in being able to bill your customers, while the automated process triggered by an ePOD allows the invoicing to take place without further delay.
Increased productivity
Drivers are no longer required to carry with them a pile of paper forms, scrambling to find the right one on arrival at their job destination and ensuring the signed paperwork does not get lost at any stage. Additionally, no end-of-day filing is required, as the ePODs have been instantly uploaded to the system for further processing. The aim is to reduce the risk of human errors being made throughout the whole workflow and allowing the driver to their job quickly and efficiently.
Reduced risk, increased accuracy
Efficiency and accuracy across the business can be improved by reducing the chance of losing signed paperwork, struggling to find it in a pile of paperwork, and keeping customers up to date with each stage of the process. Plus, trying to find that misplaced signed POD again 3 months down the track when you are asked to once again provide it, is made so much simpler by just searching for a consignment number in your electronic system! Paperwork brings with it a number of risks – damaged, lost, misfiled and misplaced documents happen very easily. With electronic handling of ePODs, these risks are greatly reduced as all data is recorded and tracked digitally.
Customer satisfaction
Customers are emailed their PODs automatically & instantly and benefit once again from the instant confirmation of a consignment being completed. Reduced overhead No longer are admin staff required to manually scan PODs into the system as they are returned to base by the drivers at the end of their round, let alone having to photocopy and attach them to the original invoice, ready to be posted to the customer.
Moreover, depending on the app solution you and your drivers are using on a day-to-day basis to complete your consignments, additional features may be available to you. For example, route optimisation may assist drivers to find their optimal way from the depot to their final delivery, minimising extraneous mileage and lost time.
Automatic push notifications could inform the driver about changes to their jobs, eliminating the need for office staff to inform them about newly added jobs or jobs that have been removed from their day's consignment list. This added flexibility also means that drivers can be assigned new jobs while they are already out on the road, without having to return to pick up the required paperwork first. The new job simply appears in their consignment list for the day and contains all the information required to complete it successfully!
And why not add a note against a customer's delivery address, jotting down their preferences for any future deliveries? Any other driver on your team will be able to read and observe these preferences next time they attend a job at the same premises.
The wide distribution of smartphones for everyday personal and business use has made the collection of ePODs more accessible than ever. No longer is it prohibitively expensive for small transport companies to obtain ePODs for their completed jobs. Moreover, the necessary mobile apps to collect these ePODs and manage their processing are usually included as part of your transport management system package.
Paperwork has served transport businesses well for many years but advancements in technology now allow for the streamlining and automation of processes that lead to a reduction in errors, delays and overheads. Implementing a workflow that supports the use of smartphones for drivers and integrates seamlessly into your transport management system is a major step in embracing the technological advantages available within the logistics industry today and in the future.