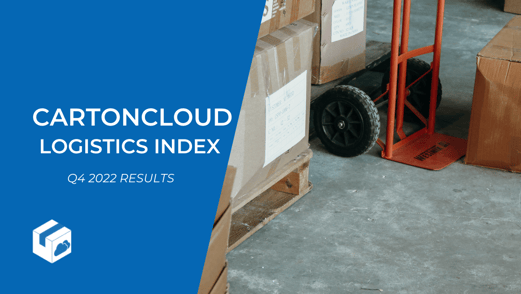 This year could be the biggest year the logistics industry has seen to date. We asked over 120 members of the Australian logistics industry what their plans were for 2022; from what skills they are seeking in hiring plans, to how they plan to meet the changing expectations of consumers in last-mile delivery and trackability.
The CartonCloud Logistics Index tracks industry sentiment and explores current themes and issues impacting the logistics sector over time. With the release of the Q4 2021 results, we see how members of the industry are preparing for another year of growth.
There are three ways companies are looking to boost capacity
Resources. Expanding their fleet and warehouse footprint was a popular choice in planning for the year ahead.
Hands on deck. Hiring optimism for the coming months is at an all-time high, with companies looking to expand their warehouse, transport and management teams.
Automations. Optimising processes through technology and management systems was a key feature for many companies.
Growth Forecast
The logistics boom is showing no signs of slowing, and industry members are forecasting another period of growth.
A staggering 93% of respondents in senior management roles and 92% of supervisor/manager roles said they expected high growth for the coming six months.
Combined Warehouse/Transport operations showed the highest optimism for the coming months, with 86% of positive responses (responses of high or very high).
The CartonCloud Logistics Index is open to all members of the logistics industry, from all roles and operations. To download a free copy of the full report, complete the 2022 Q1 survey here.
We looked to the previous quarter to learn what activities had the greatest impact on meeting the soaring demand of the busy season, and what companies would be bringing forward into the new year.
Automation is key
When reflecting on the actions that made the most impact last quarter, 13% of respondents saw investing in new technology to increase output as the most valuable activity in boosting capacity.
Alongside data-driven planning aiming to optimise resources and increase capacity, increasing fleet and warehouse storage was still a significant response in the most valuable actions to prepare for business growth.
Looking to the year ahead, companies are planning to invest in technology to save time, get more out of their resources, and simplify reporting and data management.
Industry experience and specialist skills in high demand
Hiring new staff was ranked as the most valuable activity undertaken last quarter across all sectors, in terms of boosting capacity and preparing for the busy season. Companies ranked the most sought after skill sets, with industry experience and specialist skills coming out on top.
The top sought after skills come as no surprise, with recent concerns expressed both locally and internationally over driver shortages. For both Transport and Warehouse operations, multi-licensed drivers were highly sought after.
This comes alongside experienced warehouse operators and supply chain management roles. Interestingly, while many companies were looking to either invest in new technologies for automation, online data management and operation optimisation, skills centred around these roles were not in high demand. The report showed companies looking to hire in the coming months were ranking the skills required for emerging roles in logistics technology and robotics below that of experienced staff, specialist skills and unskilled workers.
Technology needs to be the right fit
The combination of widespread interest in automated operations, cloud-based data management and integrated management systems with low value for computer science, data analysis or robotic skillsets suggests one thing — companies are looking for technology to fit seamlessly into their operations, without requiring new training or additional staff.
In fact, many systems like CartonCloud allow companies to easily expand the capacity of the resources they have on hand, and take on more business without having to bring on new staff or expand their fleet. An integrated system handles data input and management, reducing admin hours and overheads — and streamlines workflows and operations to increase accuracy and efficiency.
Transport respondents in the Q4 CCLI report voted highly for extending operation hours as one of the most valuable activities they undertook last year to increase capacity.
Warehouse respondents voted highly for outsourcing to third parties, including outsourcing additional storage space and other services such as transport. Likewise, having an integrated WMS/TMS system that can easily integrate and transfer data between management platforms of partnering providers is key in ensuring outsourcing operations is smooth and efficient.
What's next?
With continued growth on the horizon, increasing fleet, storage space and hiring new staff remains an integral part of planning for the year to come — as is implementing the right software, to allow you to do more with the staff and resources on hand.
Want to know more?
Get in touch with our friendly team to arrange your Free Demo today, and start growing your business now.