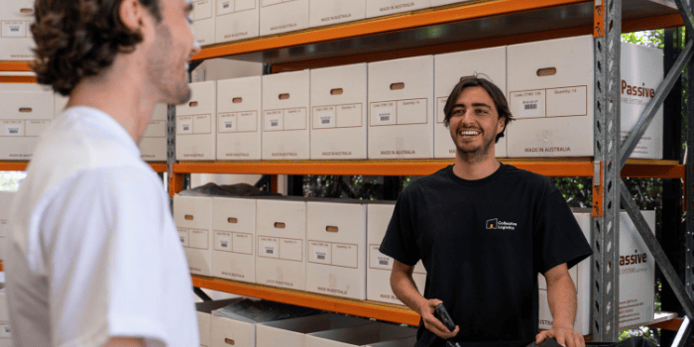 Australian 3PL providers are expecting a bumper 2021 with the continued strength of the e-commerce market providing a huge opportunity to build on the growth experienced over the last 12 months. Since April last year Australian 3PL providers have been scrambling to meet the demand of a massive surge in e-commerce as locked-down consumers switched their shopping to online.

A report produced late last year in the United States showed e-commerce was the fastest growing 3PL market segment with retailers increasingly relying upon the industry to help manage omnichannel and e-commerce supply chain operations.

It is estimated 3PL revenues from e-commerce grew nearly 30% in 2020, underpinned by the continued growth of online shopping and the need for retailers to outsource logistics activities. E-commerce logistics currently account for about 10% of the total US logistics market.

The growth in e-commerce that kicked off in the first half of 2020 continued into the Christmas period with Salesforce's Holiday Insights showing a 50 per cent increase in digital spend over the previous shopping season. Consumers spent $1.1 trillion online worldwide and $236 billion in the US, compared to $723 billion worldwide and $165 billion in the US in 2019.

"The 2020 holiday season was defined by the pandemic and forced retailers and brands to innovate quickly with the introduction of services like curbside pickup, virtual concierges and a focus on social, messaging and live streaming to reach shoppers in new ways," said Rob Garf, VP, Industry Strategy for Retail, Salesforce.

"We expect to see these innovations remain in 2021 with holiday strategies becoming the new standard that consumers expect from their favorite retailers and brands."

As at November 30, online shopping had grown more than 45% year on year in Australia – more than double 2019's eCommerce uplift of 17.5%

This growth was vital in limiting the economic damage of the coronavirus crisis. According to Deloitte Access Economics' research, eCommerce helped businesses limit overall revenue losses to 7%, despite in-store revenues falling by 21%.

Meanwhile, the latest This Year, Next Year: E-Commerce Forecast Report from GroupM found significantly faster rates of growth in e-commerce sales during Q1 and Q2 of 2020, with continued elevated sales in Q3, 2020 in Australia as well as Canada.

The media agency has forecast nearly US$4 trillion in e-commerce sales globally during 2020, or 17 per cent of equivalent global retail sales during this year. The figures exclude food and delivery services.

In Australia, the agency estimates e-commerce sales will grow to 6.6 per cent of total sales in 2021, excluding food and delivery services.

Based on these growth rates and projections, GroupM is estimating nearly US$7 trillion in retail e-commerce sales by 2024, or 25 per cent of total retail sales by that time. Should growth continue at a low double-digit pace, it's predicting e-commerce sales will rise to $10 trillion in annual sales activity by 2027.

"While we can see penetration is currently lower on this comparable measure, with e-commerce making up 6.6 per cent of retail sales in Australia, this means our market [along with Canada and Japan] will see even more rapid uptake over the next few years," GroupM general manager of Commerce, Roger Dunn, commented.