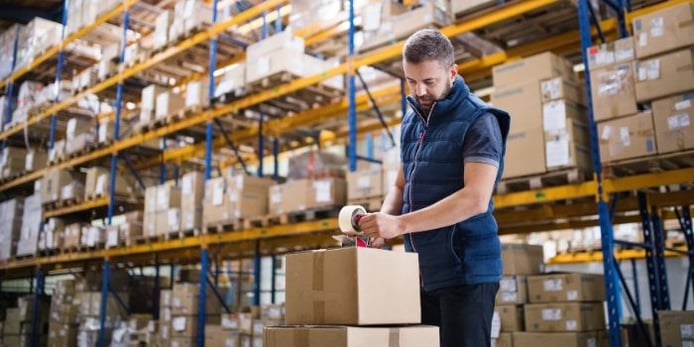 The pandemic triggered a rapid acceleration in digital retail, creating a growing pressure for logistics businesses to go above and beyond to improve their customer experience.
Customers are demanding faster delivery and turnaround times, forcing businesses to look at ways that they can speed up their logistic efforts. It is crucial businesses fulfil this need in order to retain existing customers and attract new ones.
Logistics businesses need to innovate to meet these new expectations. They can do so by investing in the correct transport management system (TMS) and warehouse management system (WMS) software. Read more to find out how TMS and WMS software can improve customer experience!
Customers Get Supply Chain Visibility
It's an ever-changing world out there. Receivers have come to expect that they will receive the goods and services they want almost instantaneously, and senders expect up-to-the-minute information on their inventory throughout the distribution process. This is why supply chain visibility is crucial. One of the greatest advantages provided by logistics software is end to end visibility for customers. Warehouse management and transport management software provide customers with complete visibility on stock availability, order statuses and deliveries, achieving a completely online and transparent end to end process.
Stock Tracking Boosts Customer Experience
Every business is operating in a digital space one way or another. Even so, many logistic businesses still do not offer 24/7 stock visibility to their customers via an online portal or tight integrations into their eCommerce platforms. This is detrimental to the customer experience, as this gap in transparency means customers are left uninformed and fail to make accurate stock management decisions, or will constantly be asking you and your staff for information. With TMS and WMS solutions, customers can place orders online, view the status of stocked items and run reports to analyse stock levels. When the correct software is implemented, it gives customers and their logistic partners the upper hand, making them feel in control of what's going on.
ETA Keeps Your Clients and Customers Updated
Keeping customers informed on the status of their delivery through clear communication of the ETA (estimated time of arrival) is crucial to maintaining a strong relationship with your customers. By utilising the right TMS software to keep your customers up to date, you stay a step ahead and avoid your customers contacting you for when their goods will arrive. This means your customers aren't waiting around wondering where their goods are and are able to plan according to the ETA.
CartonCloud's solution
At CartonCloud, we understand there is a need for businesses to put the customer at the heart of what they do. That's why we've created software that empowers businesses to embrace technology and be agile and resilient.
Built-in features provide customers with clear visibility of the supply chain and stock.
It's an easy-to-use logistics TMS and WMS software that enables logistics companies to do more with less and drive improvements in customer experience.