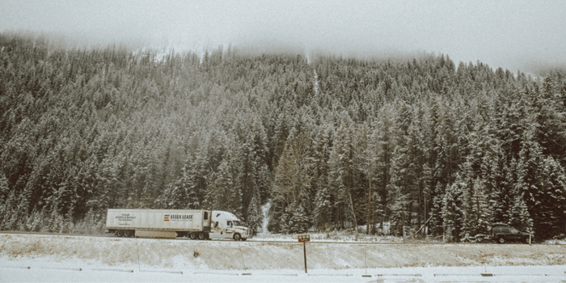 From the seaside to the snowy mountains, our first boots on the ground in North America will be making the move from sunny Gold Coast to beautiful Vancouver.

Since we announced our successful $12 million capital raise earlier in the year, we've made significant headway along our product roadmap. Launching a number of new product features and integrations, expanding the CartonCloud team with some new faces, and onboarding our first customers in both Canada and USA (welcome to CartonCloud!)
Speaking of boots on the ground, we are very excited to announce Shaun Hagen, our Chief Operating Officer, will lead our expansion to North America, setting up our local office in Vancouver and bringing on board a dedicated local team for Canada and America.
Shaun brings a wealth of experience in international business and sales and has been a significant contributor to our growth within Australia and New Zealand over the past four years.
Inside the CartonCloud Expansion
The North American logistics market holds an abundance of opportunities for CartonCloud, to expand our product and our software services to a greater network of SME providers.
"It's really exciting to hit the ground running in Canada and pursue the next phase of growth," said Shaun, speaking of the company's market entry strategy.
"Entering the North American market is a huge milestone and a great opportunity to reach and support a number of SME logistics providers to build their businesses with the help of our software.
He said beginning the expansion in Canada was a logical first step, before ramping up our North American presence with entry into the United States market towards the end of the year.
"CartonCloud works with a lot of SME logistics companies in Australia and New Zealand, and SME logistics providers represent a big segment of the market in Canada, which gives us an insight into the pain points and needs of this market.
"We already have two customers in Canada and another in the USA, who have integrated their operation with CartonCloud successfully and have achieved great outcomes."
The changing world of logistics
As logistics companies across the globe are facing unprecedented change in demand increase and customer expectations, especially for last-mile delivery, having the right software can make a significant impact.
CartonCloud's warehouse, transport and integrated 3PL management systems allow SMEs to enhance their operations through features that provide automation of data entry and admin, better integrations, flexible and efficient workflows and enhanced recipient experience for last-mile providers.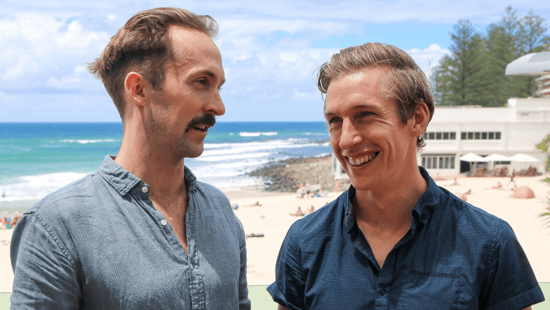 [Pictured COO Shaun Hagen (L) and CEO Vincent Fletcher (R)]
CartonCloud founder and CEO Vincent Fletcher said having Shaun head up the company's North American expansion was incredibly exciting.
"Shaun has worked closely with many customers across Australia and New Zealand, and has been the first contact for our North American customers — and we are sure you'd agree he's a great fit for the role," he said.
"North America is a key market for us moving forward and we will have a strong representative on the ground to launch there.
"Shaun has contributed to our significant growth in Australia during his four years at CartonCloud there is no finer talent to lead our overseas expansion.
"Entering the massive US logistics industry and building a team there opens up extraordinary opportunities for CartonCloud to secure new customers, build new industry partnerships and continue to improve our product for all of our global customers."
Technology to boost SME businesses
The success of the CartonCloud software comes from a deep understanding of the key issues and trends impacting our industry — we're logistics people too. Which is why CartonCloud has been built to be the solution for the pain points in our industry.
"Our features and our understanding of the industry is what keeps our product a cut above the rest — and is why our customers continue to grow and succeed with CartonCloud.
"The continual development of CartonCloud is of the utmost importance to us as a company, and to our growing network of customers across the globe."
Vincent said the expansion to a new market held exciting opportunities for the company as a whole— and the plan had been on the cards for some time.
"The investment by MA Financial has given us the ability to significantly increase our headcount, fast-track development to roll out new features and expand to North America," Mr Fletcher said.
"We're looking forward to increasing our research and development, expanding the team and having the ability to roll out new features and product updates sooner, so we can keep our customers ahead of the game.
"We've already added some new faces to the team here, and rolled out a number of new features over the recent months, and we look forward to continuing this momentum."