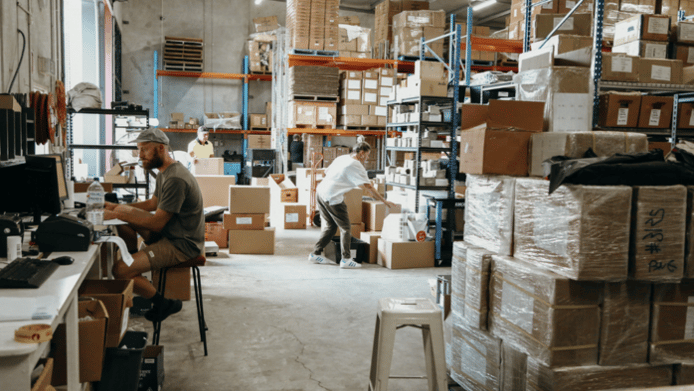 The peak logistics season is approaching fast — make sure your business is prepared to adjust to demand changes, meet customer expectations, and optimize operations to increase your ROI so you can capitalize on the busy season!
In North American logistics and across the globe, Fall, cyber sale season and holiday season converge to create a HUGE three month peak demand season. For some logistics businesses, this season is expected to bring in the majority of their revenue for the year, with make-or-break volume increases.
2023 Logistics Peak Season Demand Outlook
Traditionally, peak season has brought increased order volumes, tighter delivery deadlines, and above-average demand— however, this year, the Wall Street Journal suggested peak shipping season may be fizzling out for freight companies in 2023.

With rising operational costs and unsure forecasts for peak season surges, it's never been more important to streamline your processes, trim the fat, allow for growth — and ultimately ensure ROI across the peak season.

To help you prepare for peak season and ensure the greatest ROI on your operations, we've pulled together a few key tactics used by top-performing logistics companies to maximize growth.
Have the right tech stack and mission-critical systems in place

Automate data entry and workflows where possible

Utillize online integrations for data tracking and partnerships

Simplify staff training and processes to support seasonal staffing.
Check out this podcast with The New Warehouse Project and CartonCloud COO Shaun Hagen as they discuss how growing warehouse businesses are boosting accuracy and optimizing workflows.
Logistics systems for growth
With greater adoption of digital solutions, building the right tech stack (the integrated software systems in use by a business) is becoming a key focus for many companies across America and the rest of the world.
"The main thing is, that most logistics companies — especially the small-medium enterprise sized businesses— they don't have an IT team or a softwre expert on board to implement and run their systems," said CartonCloud CEO Vincent Fletcher.

"They need to have systems that are easy to onboard and train their staff, and easy to use day to day — otherwise they are loosing time and money waiting to have it set up, to onboard the team, or to be able to start using the features."
For all warehousing and 3PL operations, this needs to start with a powerful and purpose-built warehouse management system (WMS) that supports software integrations.
Overcome economic instability with flexibility
As the demand for faster and more flexible delivery options continues to rise, logistics companies have to adapt to meet customer expectations while overcoming rising operational costs and navigating workforce shortages.
Small and medium-sized operators especially have been required to adapt; building proactive partnerships to outsource and specialize in services, implementing accountable and trackable collaboration, and offering value-added services to their customers by assuming oversight and end-to-end management of logistics operations.
Kick the paper processes!
Now is not the time to be wasting hours a day on admin, or inviting revenue leakage from missing or late paperwork. With a cloud-based WMS, you can remove paper processes altogether, to boost accuracy, increase workflow speed, and automate your rates and invoicing.
Want to know if your warehouse is ready for peak season? Ask these simple questions to identify how you can optimize your warehouse processes for higher ROI this peak season.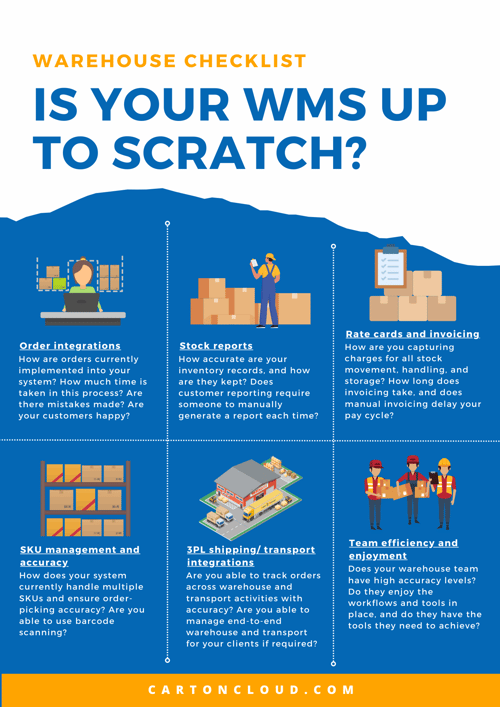 Boost last-mile delivery with cross docking
What is cross docking? Using cross dock operations in your warehouse gives you the opportunity to make your supply chain as fast and productive as possible.

To cross dock, you must have the ability to accurately validate incoming freight and easily see outbound information, in order to consolidate freight to outgoing consignments and delivery runs by grouping freight with similar final destinations.
Use logistics partnerships and outsourcing to increase capacity
Businesses are seeking out and building partnerships in order to outsource services and boost their own capacity to take on new business.
"This laser focus on partnerships and outsourcing has created a greater value, and awareness, of software integrations and software systems that support this flexibility and real-time data sharing," said CartonCloud COO/ Head of North America Shaun Hagen.
Remove delivery headaches and invoice faster with cloud software TMS
Removing reliance on paper processes can drastically simplify your delivery and last-mile operations. Navigate multiple drivers, trucks, delivery runs and orders each day, even in times of high demand, with ease, accuracy, and automated invoicing!
Looking for a new WMS/ TMS?
You can see our powerful Warehouse Management System and Transport Management System in action and explore our range of features designed to automate your data and simplify your operations, letting you do more with less. Contact our team to book your FREE Demo tour and see how CartonCloud can revolutionize your operations.