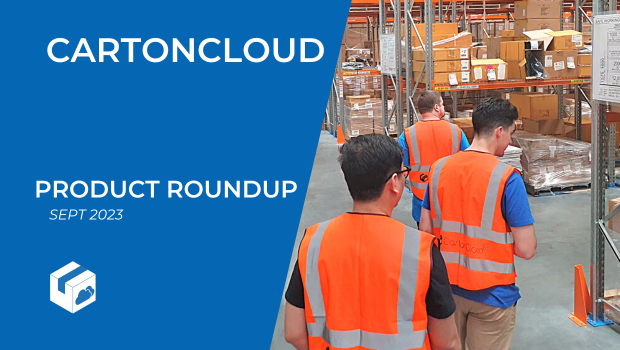 Welcome to the September Product Round-up. This month's updates give you more control in overwriting Purchase and Sale orders via API, and empower warehouse customers to have greater control in aligning inventory with order line items with product code filtering.
Check out this month's releases and find out what exciting features will be released later this quarter! 🚀
Check out our video recap of this month's CartonCloud Product Updates and explore feature details and upcoming releases below!
September Product Updates
📦 Filter Product Codes from Sale Orders
With this update to warehouse customer functionality, we've empowered your customers to take greater control over their product codes, with the ability to exclude certain codes from appearing on Sales Orders.
This is especially useful for customers who have non-inventory Sale Order Line Items such as gift cards, and freight charges, which can either require additional complexity in your integrations or cause unnecessary error messages for you and your team to investigate.
Your customers can now configure Product Codes to be excluded from outbound orders within CartonCloud through a new Settings page (located under More > Settings). As a first iteration of this update, this will be visible within the customer view only. However, if you'd like to view or exclude codes on your customer's behalf, you can access this setting by editing your user permission to include customer access.
To find out more, visit the CartonCloud Help Product Code article.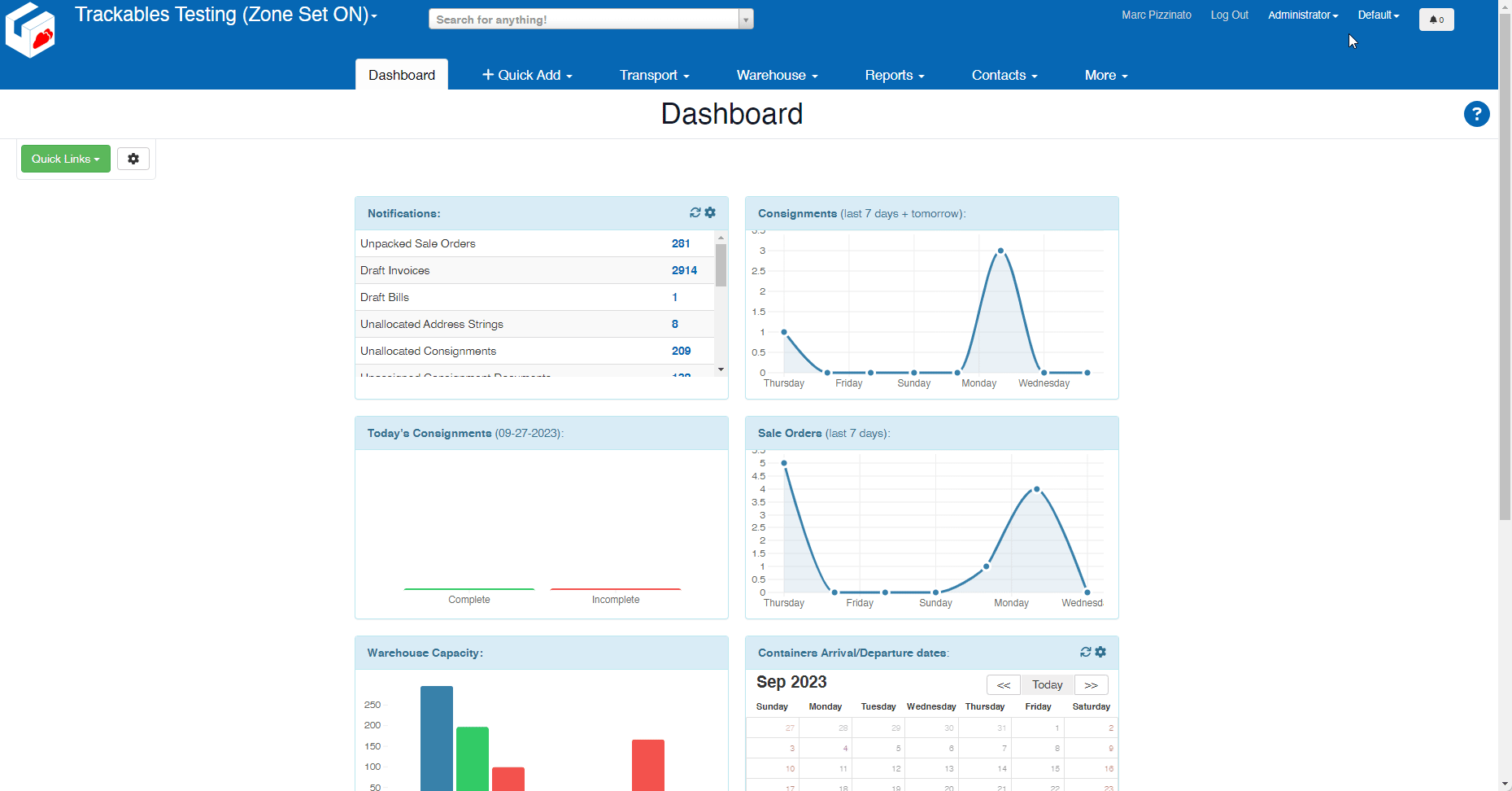 🔍 Granular control over PO and SO status override
We've provided a new configuration setting for imported Purchase Orders and Sales Orders, allowing Administrators to define status and override previous POs or SOs in the system by updating the status (Rejected, Draft, Not Yet Received & Received), while preventing that from happening for other customers.
To find out more, visit CartonCloud Help Organisation Level Settings and Customer Level Settings.
💥 Product Updates Coming Soon
We're excited to announce three major releases expected in the coming quarter. We will provide update emails as each becomes available, along with CartonCloud Help knowledge base and training material.


📲 New "Task Picking" mode on Mobile App:
We've developed a new mode on the Mobile App which adds several significant enhancements when picking:
Revised UI: This update enables pickers to see what pick quantities are recommended, eg, being recommended to pick 5 cartons rather than 100 units.
Order Assignment: To better coordinate warehouse staff, this update allows pickers to assign orders from the web app (in bulk). With this enhancement, pickers will have the ability to filter work assigned to them, start unassigned work, and even take over tasks assigned to others should they need to.
Grouping: This enhancement simplifies picking, making orders faster and easier to pick orders through grouping related orders. In some circumstances, individual allocated stock lines will be able to be combined together into a single line item, to be picked as a group.
Reallocation/ Stock Substitution: If enabled, this update will allow pickers to substitute allocated stock for other stock of the same product. With this enhancement, pickers can pick from an alternative location, pick an alternative pallet which is easier to access (ie: bulk stacked pallets), or pick different serials to those allocated, enabling end-to-end serial number management.
Pallet Scanning: This update enables end-to-end pallet handling throughout the system, allowing you to scan or create barcodes to accept incoming stock, and track serial codes from inbound to outbound orders, as well as use pallet barcodes when picking.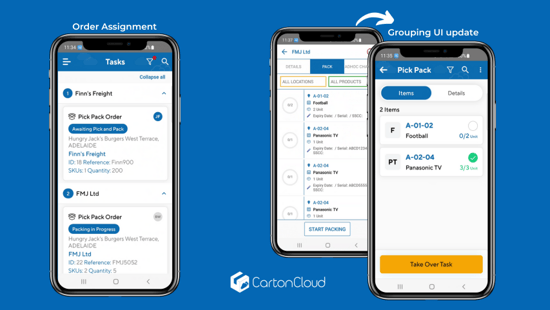 🏗️ End-to-End Pallet Handling:
We've revamped the way in which Pallets are handled throughout CartonCloud's WMS, making it much easier to use pallet barcodes from receiving to locating, and picking.
Pallet Barcodes retained in Single Pallet Locations: To allow pallet barcodes to be used throughout the warehouse, you will be able to retain pallet barcodes when stock is moved in and out of single pallet warehouse locations. The enhancement simplified inventory management and tracking, updating from the previous workflow where the pallet barcode/id would be removed.
Charge Single Pallet Locations multiple times: To enhance storage charging, you will soon be able to charge single pallet warehouse locations multiple times, based on the number of pallets contained within. This setting will be made available at both the organization and rate card levels.
Bulk Print Pallet Labels: This update will help optimize warehouse pick efficiency by reducing the time spent walking to and from barcode printers. With this update, pallet barcodes can be pre-printed in bulk from both the web and mobile apps, to be stored on forklifts or near work areas, and then assigned to stock as the stock arrives.
External Label Support: To enable a more streamlined receival process, and reduce the number of labels that need to be printed, this enhancement provides additional support for non-CartonCloud generated pallet barcodes (for example, being able to use existing SSCC labels which are already on the pallets as the pallet barcode within CartonCloud).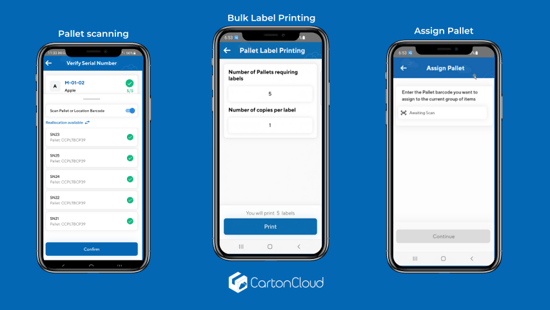 🔖 End-to-End Unique Reference (Serial) Handling:
With this release, you will have the ability to track serial numbers (or other unique references) end-to-end within CartonCloud, recording them at the point of receival (or having them specified on PO imports), grouping them together on pallets to quickly and easily move them between locations, and then scanning serials out as they're shipped.
Rapid Capture Serials on Inbound: To enable rapidly recording serial numbers on inbound, we're introducing a new flow within Purchase Orders to quickly split products into pallet groupings and then scan-capture serial numbers within each pallet.
Reallocation / Stock Substitution: As CartonCloud assigns specific stock (specific serial numbers) to each order, this could make it challenging for pickers to find the specified serial number. Through the new "Task Picking" mode, we've introduced reallocation, which, if enabled, allows the picker to pick and scan an alternative serial number, and CartonCloud will automatically switch which stock is allocated to the order.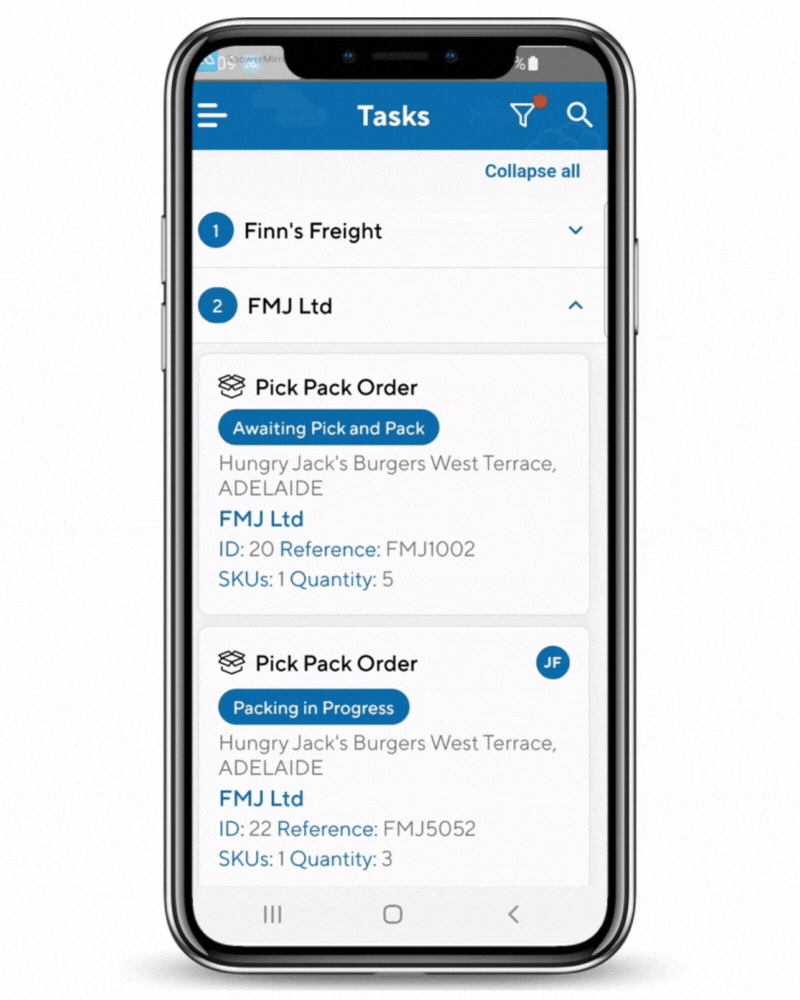 Want to know more?
To keep up to date with each release, follow the CartonCloud Product Release Log.
Check out CartonCloud Help for more Knowledge Base articles, feature updates, how-to guides, and much more. You can also reach out to our service desk team for your own unique log-in to the CartonCloud Academy where you can upskill your team (or yourself) on our software workflows and features!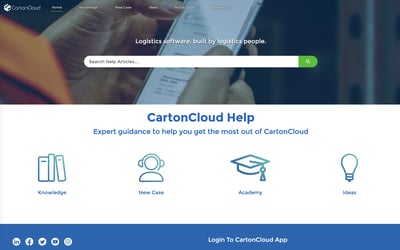 Looking for a new WMS/ TMS?
You can see our powerful Warehouse Management System and Transport Management System in action and explore our range of features designed to automate your data and simplify your operations, letting you do more with less. Contact our team to book your FREE Demo tour and see how CartonCloud can revolutionize your operations.