I'll never forget the first time I met Steve Bonnici. It was March 2017 and he was in Brisbane for an event and popped down to the Gold Coast to meet with me and our team (7 of us back then).
He explained they were running a US-based 3PL WMS which was comprehensive in functionality, but only provided support during US business hours. In addition, he expressed their lack of new functionality, particularly around an easy to use API.
Steve's company, B2C Logistics were bringing on a new supermarket client. They could see they would need to implement scan-picking into their warehouse to meet DIFOT (Delivered In Full On Time) requirements, and also needed to integrate it into their existing, in-house built, transport management system.
This all sounded great - only, we didn't have scan-picking. Our mobile apps were TMS-only, with no scanning functionality.
So, we took 20 minutes and drew it out... (see if you can spot the inside-joke product name).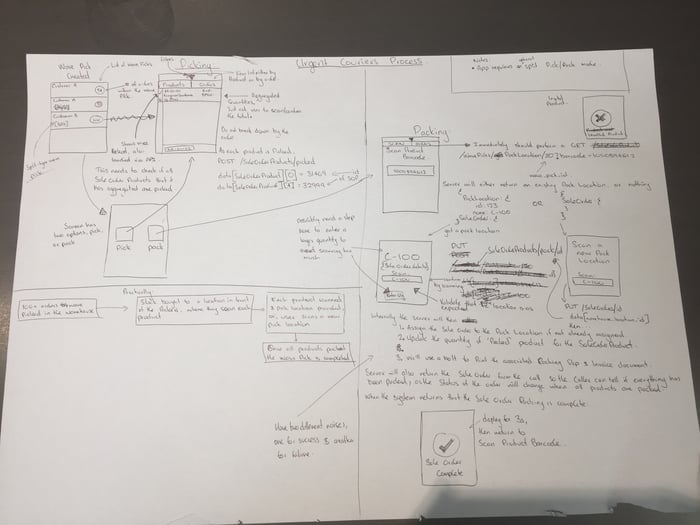 Yes, this is actually what we used as the design, and it became the bible for the next 6 months.
Luckily, we have a very talented team who were able to convert my hand-drawn designs into a fully-fledged mobile app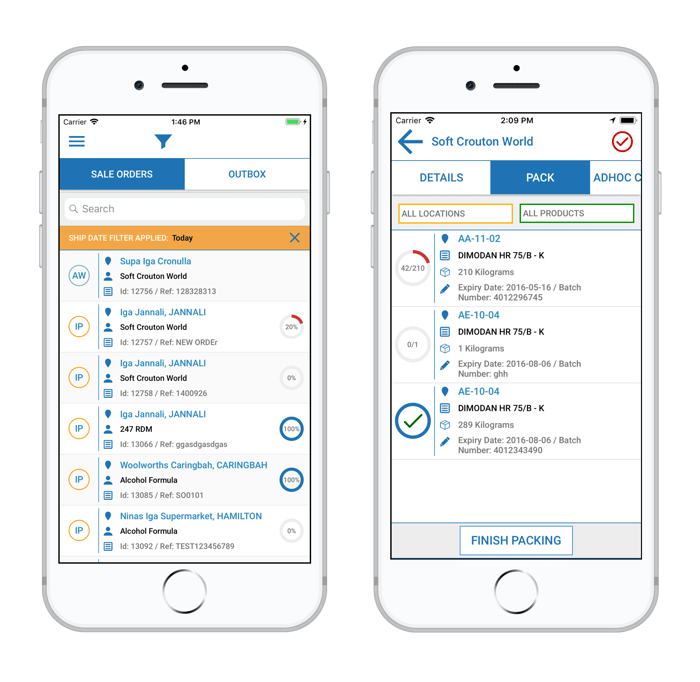 For the rest of the year, the mobile development was dedicated to building the picking, then put-away systems. At each milestone we'd beta release to B2C so they could test and provide feedback within their warehouse - the process was relatively quick, and made for a great build-test-adjust-test-confirm process.
By incorporating B2C's feedback we were able to get the mobile app to a stage where come January 2018 DHL were running the warehousing app in their Vietnam warehouse, plus multiple other clients across Australia and New Zealand. Today, our warehousing iOS app is heavily used by most of our WMS clients. In addition, the first version of the eagerly anticipated Android version was released on October 31st, replicating the picking functionality available on iOS (put-away and other features are being actively worked on).
Special thanks to Bruce, Kerry and Steve for all of their advice, feedback and support over the last 18 months, we look forward to working with you all into the future!