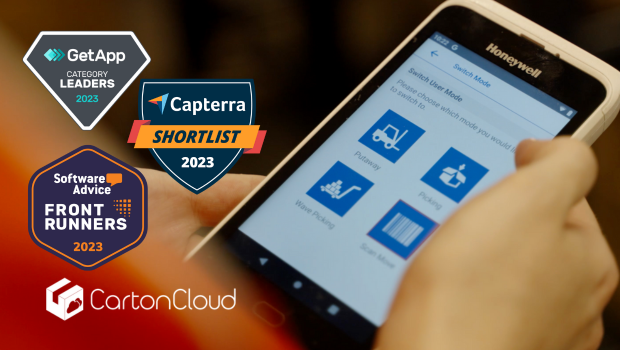 Just in time for logistics businesses to scale up operations in preparation for the busy season, software ranking sites have released their leading software provider lists based on user ratings and testimonials. The top software providers helping logistics companies scale up are here, with CartonCloud top-rated by users for features, ease of use, and exceptional customer service. 🙌
"Our software is created by logistics people, with care and support at each step — and it really makes a difference for our customers," said CartonCloud CEO and founder Vincent Fletcher.

"At CartonCloud, we work closely with customers and industry partners while also drawing on their own team's expertise to ensure the design, use, and functionality of their software is easy to use and intuitive for logistics operators.

"We are logistics people too, and that experience and passion sets us apart."

CartonCloud's feature-rich WMS and TMS software is created by logistics experts and designed specifically for logistics operations, with a web application and mobile app, allowing teams to digitize operations from end to end with ease.

Key customer ratings are centered around flexible pricing plans that allow businesses of all sizes to access the features they need, and fast/ supported onboarding can be completed within days, not weeks — breaking down common barriers preventing businesses from gaining ROI from their systems.

Using the CartonCloud mobile and desktop app, logistics operators can streamline operations, automating orders and data input, using barcode scanning, wave pick, cross-docking, route optimization, ePODs, and more. The system seamlessly integrates with legacy and partner software for secure data management and allows 3PL customers to log onto a customer portal to manage orders, view stock details, and generate up-to-date reporting.
"The success of the CartonCloud software comes from a deep understanding of the key issues and trends impacting our industry — we're logistics people too. This is why CartonCloud has been built to be the solution for the pain points in our industry," said CartonCloud COO/ Head of North America Shaun Hagen.

"Our features and our understanding of the industry is what keeps our product a cut above the rest — and is why our customers continue to grow and succeed with CartonCloud."

CartonCloud has helped over 450 logistics businesses to streamline their processes and scale up their business with ease — and our top user ratings and glowing customer testimonials speak for themselves.

Cartoncloud provides powerful, easy-to-use warehouse and transport management software with world-class local customer support and intuitive workflows.

This year, we are thrilled to be included in top-user rating lists by Capterra, Software Advice, and Get App, with hundreds of 5-star reviews shared by our customers.

CartonCloud's exceptional customer service and integration capabilities placed them as is top-rated by users in the 2023 Capterra WMS Shortlist.
"Couldn't imagine us functioning without it!
We started using CartonCloud for transport around 5 years ago, now we have grown and are 3PL/warehousing also and CartonCloud has been there to help us grow. Couldn't imagine us functioning without it."
— Karen J.

"The customer team is responsive and engaged —flexible platform that can be configured to fit a wide range of needs.
CartonCloud is a flexible platform that can be configured to fit a wide range of needs. The customer team is responsive and engaged, and helps build the solution that worked best for our accounts. It has been successful as a standalone WMS for a cross-dock operation, as well as integrating as a complement to our own WMS."
— Hannah G.

Top-rated by users worldwide, CartonCloud's WMS and TMS also ranked top WMS for user satisfaction in 2023 in Software Advice's frontrunners list.
"It means a lot to us, when we hear from our customers how they no longer have lost boxes, how they have higher picking accuracy and lower pick/ pack timeframes — or how they have implemented cross-docking for faster last-mile delivery, and more, all thanks to our software," Mr Fletcher said.
There are now over 450 companies across North America, Australia, New Zealand, and the Pacific using CartonCloud to optimize operations and scale up for growth.

As peak season approaches, logistics companies worldwide are looking at how they can reduce overheads, reduce costs, and scale up operations to maximize their ROI from the busy season. For many, this means ensuring they have the right WMS and TMS operating software — and access to a support team they can trust.
Logistics businesses are looking to customer reviews and testimonials, to find the best providers and the best products.
"Unparalleled Efficiency and Exceptional Support: Efficient, Reliable, Versatile, User-Friendly, Robust.

The CartonCloud TMS & WMS software surpasses all my previous systems. Its seamless functionality and comprehensive features have significantly improved my workflow. The exceptional support from the teams undoubtedly sets them apart as leaders in the industry. This all-in-one solution is truly the best I've encountered." —Kenneth, Logistics and Supply Chain.


"Customize everything yourself through the knowledge base, integrate everything.

CartonCloud enables us to set up consistent onboarding processes and let prospective clients know exactly what we can and cannot do for them very quickly. [Having the] ability to find integration solutions for all 3PL clients through direct API integration, parsers, or logins to let old-school clients enter their own orders is a pro. Also visible history logs for orders, products & invoices helps keep track of changes and updates to all aspects of the warehouse." — Mitchell, Warehousing.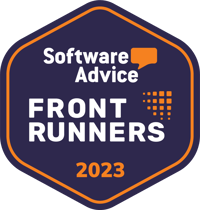 CartonCloud's WMS and TMS software is also top-rated in GetApp's Software Leader's List 2023. The software review site ranks the top warehouse management software of the year, according to five categories;
1. Ease of use
2. Functionality
3. Value for money
4. Customer support
5. User likelihood to recommend.

"Great system, great people.
Likelihood to recommend: 10/10!

"From day one, the people have been helpful. Signing up, training, and assistance afterward has been very responsive and useful. Ease of use and the people. The system itself is easy to use for all levels and makes sense. Training with their experienced onboarding team was great, they was super helpful. Dealing with support has been quick and easy and the team has been available whenever needed since the beginning." — Alanie F, Warehousing


"Very user-friendly app for your mobile device.
Likelihood to recommend: 10/10!

"All the information you need is right on your smart device. Organizing warehouse inbound and outbound in a quick and easy way. Gives you a snapshot of what the day will look like. You can then set up your daily tasks and use warehouse hours in the most efficient way possible. The tutorials online with step by step are really user-friendly and intuitive. The "Ask Anything" box takes you right to the process."

— Richard W, Logistics and Supply Chain.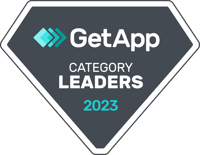 Want to see for yourself? You can also download the CartonCloud mobile app in demo mode to view a handful of features for FREE. Download from the Apple store or Play store in demo mode, or request a FREE software tour with their friendly and expert team.
Want to know more? Book your free WMS software tour today!
We want to help you find the best WMS and TMS software for your business. Contact the CartonCloud team today to book a FREE DEMO and see our software in action. Our team of industry experts have years of experience, which means they understand your business and what you and your customers need to succeed.
We're logistics people too, so our team can understand your business needs and ensure your setup is correct to streamline your operations, and scale up your business. Get in touch today and see how CartonCloud can revolutionize your logistics business.