If you're shopping for a TMS Software package for your logistics operations, then not all are created equal. With the rise of cloud-based services, so follows the offerings from numerous software providers.
Common mistakes when choosing TMS Software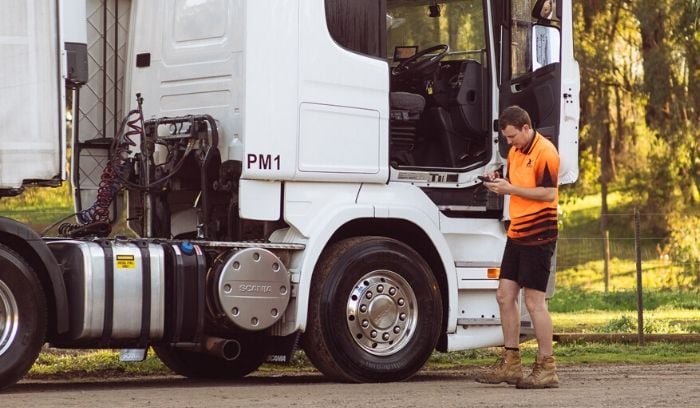 There are disparities among the biggest players in the transport management software delivery sector. From functionality to compatibility, decision makers shouldn't be choosing a software based on price alone.
So let's look 5 common mistakes that transport companies often make when choosing the right TMS software solution for their operation and fleet.
1. Assuming instant plug and play
Many operations assume that any out-of-the-box solution will have instant plug and play within their existing systems. Truth is: There is no perfect software that matches your operational needs from Day 1.
Some customization will need to be implemented in order to fit your transport needs. Whether that's your type of inventory, software features, user permissions or merely your company watermark at points of delivery.
We would recommend factoring additional time during the onboarding phase. 1 to 3 weeks is necessary to get most transport operations in Australia and New Zealand up to speed.
2. Saying yes at the first sales pitch
No doubt you may have already received some cold outreach calls from some software companies. Perhaps you've even had an in-house demonstration showcasing the potential of cloud-based logistics software.
Saying yes at the very first sales pitch doesn't provide the chance to really see if a particular supplier is the ideal match for your business. You might miss the chance to find a better match that better fits your operation.
Here at CartonCloud, we look to take on the transport companies that we can best serve. We always recognize when we wouldn't be the best fit for an operation, as opposed to attempting to close on each and every sales call or meeting.
3. Not accounting for additional outlay
There is additional outlay that you need to invest into after jumping on board with a TMS software provider. Whilst others may attempt to hide this, we always outlay what you may need additionally.
There are two prime examples. One is the need for smart phones for delivery drivers to use in the field. Some companies will prompt drivers to use their own phones, whilst others will supply each driver with a company smart phone. Some of our competitors require expensive PDA devices, but CartonCloud works well on both Apple and Android devices, saving this additional cost outlay.
Another example is the training component. You'll need to allow both additional time and a cost component for training staff. This can include the creation of new Standard Operating Procedures, plus increasing the length of your orientation and training materials for new staff.
4. Failing to properly train staff
Staff will need proper training to get up to speed quickly, as otherwise many will want to revert back to their old paper-based systems. CartonCloud provides training in-house to all transport companies who come on board with our TMS software solution.
There are some basic elements such as scanning barcodes, reconciling orders and signing digital POD forms in the field. Then there are the technical aspects of accounting, order processing and inventory management.
Training staff on how to use the new transport management system needs to be done at an operational-wide approach. From the sales and office team, to fleet schedulers, truck drivers, managers and fork lift drivers, everyone will need job-specific training to reduce frustration, confusion or overwhelm.
5. Deciding based on the cheapest price
This is certainly the biggest mistake out there! Choosing the cheapest price is often not the best idea, especially for operations that depend on uptime, features, customer service and reliability.
Often you get what you pay for. Whilst you might have found a cheap bit of software for your small transport operation, this often comes at a cost. Features are often limited, customer support is minimal and you may find yourself looking for better solution within weeks.
Here at CartonCloud, we certainly recognize that we aren't the cheapest TMS software provider in Australia or New Zealand. We will never strive to be, as looking after our premium clients for the long term is our approach for mutual success.
In summary
It's important to find the ideal company and software solution that meets your operational goals. Making a mistake when choosing the right provider for your company could result in lost time, productivity and costs. This is especially true if you need to start looking again for another provider soon after, once the damage has been done.
CartonCloud may already be the perfect match for your transport requirements. Get in touch today and let's see if we can reduce your overheads and administrative challenges.