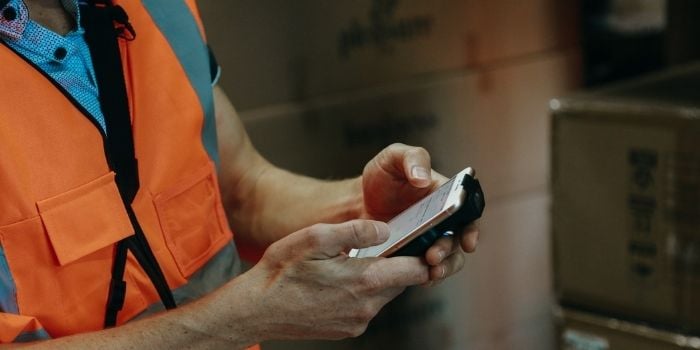 Imagine having a single invoice for warehouse and transport services — having your complex rates per product type mapped directly from the warehouse order to your transport con-note, and one log-in dashboard for your customers to view their warehouse and transport data at once.

CartonCloud's powerful and intuitive WMS/ TMS software is designed specifically for the logistics industry, streamlining data entry and letting you do more with less.
For Warehouse and Transport companies, having the ability to automate data population across your two operations is priceless.
Streamline your data between WMS and TMS to;
Only enter customer details once

Provide one invoice for warehouse and transport services

Seamlessly map warehouse product units to transport product units and apply freight handling logic

Automate complex rate card calculations with ease

Enjoy the full suite of warehouse optimisation features and transport management features from the one login.
Increase the capacity of your fleet and resources.
As November draws to a close, we're looking at a boom in demand and growth for the logistics industry in the coming months.
Now is the time to optimise your end to end operations — more efficient warehouse storage, more accurate picking and packing, optimised driver routes and greater customer transparency, as well as automated invoicing and seamless links between your WMS and TMS.
You can give your team the ability to meet increased demand, with streamlined operations, reduced manual data input and admin — and make the most of your existing resources. Not only does a linked WMS/TMS system allow you to streamline the data flow between your services — it also allows you to increase the accuracy of handling, simplify ordering and generate comprehensive reports with ease.
For companies increasing their own output over the coming months, or those taking on work outsourced by others, having the ability to seamlessly link your WMS and TMS operations is a game-changer.
Equipping 3PLs to handle increased demand from busy season outsourcing.
As the industry ramps up for the busiest quarter of the year, we are seeing a rise in outsourcing certain services to increase capacity and meet demand. This means a huge increase for Third Party Logistic Providers (3PLs).
The good news is, with a cloud-based linked warehouse and transport management system, you can simplify workflow, optimise operations for greater yield, and generate complex rates for invoicing in moments. In short, you can use automation to optimise your activity so you and your team can do more with the resources you have on hand.
CartonCloud also offers easily scaled 3PL solutions, to support fast-growing 3PLs and logistics companies, ensuring you always have the right software for your needs.
Sounds like you? Get in touch with the CartonCloud team today to book your free demo.
One customer across both service systems
Having a linked and integrated WMS/TMS system means you only have to set up your customer details once.
This means greater accuracy of customer details, updates only have to be input in one system, and customers can log in to one portal to view inventory, order and dispatch information. Say goodbye to duplicating accounts or updating customer details in multiple locations.
Streamline invoicing
It also means you can easily generate one invoice for each order, covering warehouse services and transport services in one.
What's more, linking your WMS to TMS allows you to automatically pull data from a warehouse sales order, to generate fields in your transport consignment note, as shown below.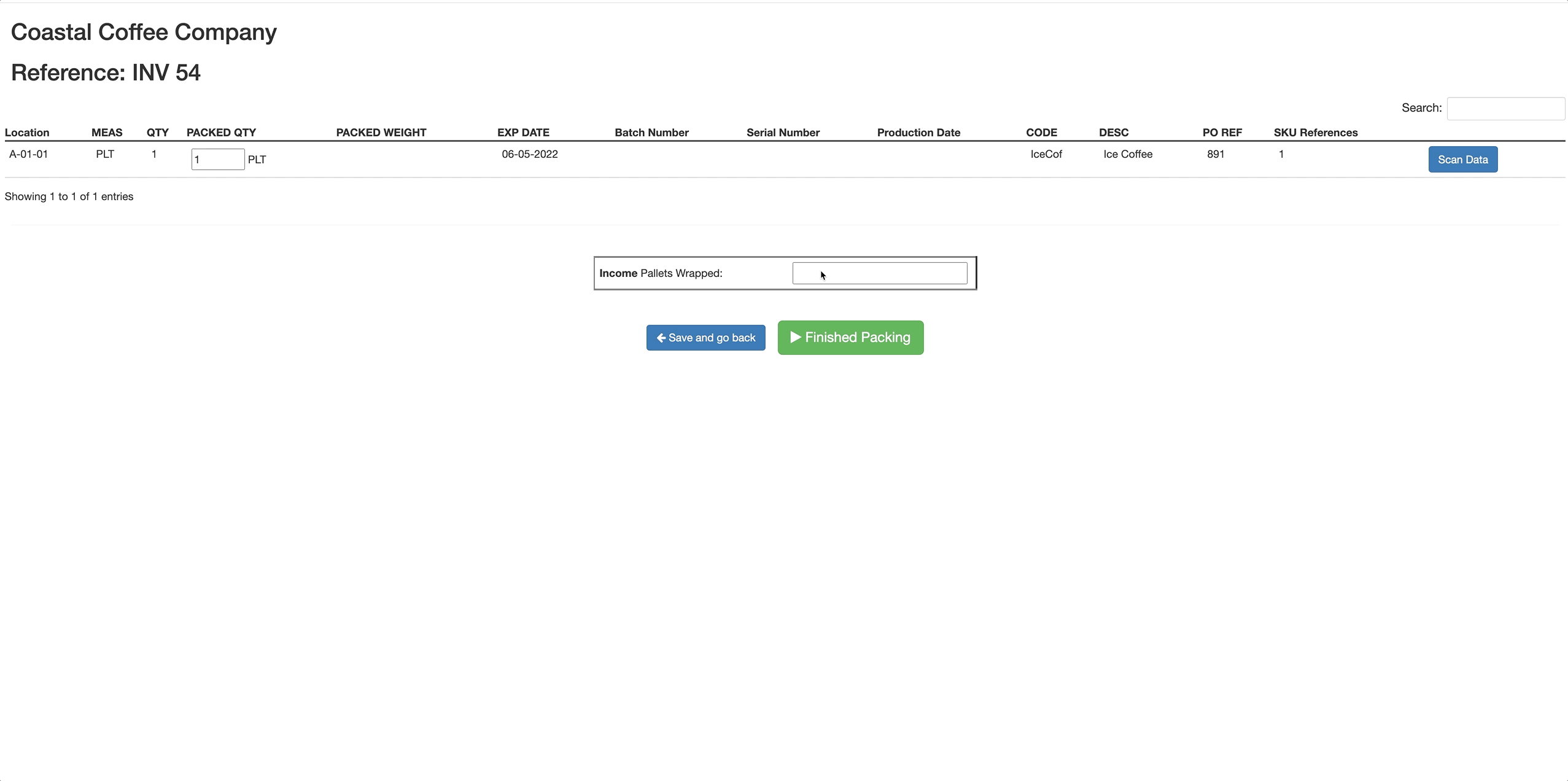 With intelligent Unit of Measure mapping from warehouse to transport, with CartonCloud this also means you can input specific product types, to ensure correct rates are automated between each system.
You can also automate your invoice to be generated at a certain event trigger in your TMS or WMS; for example, when a consignment is packed, or when an electronic Proof of Delivery (EPOD) is generated for the delivery, the invoice can be automatically generated, ready for you to review and send.
It's that simple.
Single set up for integrations
With a linked WMS/TMS, you can set up software integrations (eg Shopify, Xero, MYOB, etc) once, and they will be applied to both your WMS and TMS. CartonCloud's powerful logistics software is carefully designed to create a seamless link across all of your operations.
The diagram below outlined how CartonCloud software integrations allow data flow between TMS, WMS and customer ordering software to provide intuitive automations from order placement to warehouse order fulfilment, dispatch and delivery, and continuously updates the order information across all systems, including customer notifications.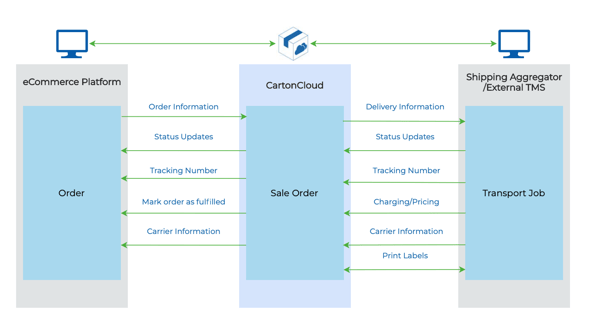 For example; a 3PL has a customer with online ordering. A consumer makes an order through Shopify, which is input directly to the 3PL's WMS as a sales order. This is fulfilled in the warehouse and CartonCloud provides an updated notification to the online ordering platform saying the order is packed.
The sales order is automatically configured from the WMS to the transport consignment note, with the correct rates for each product and unit of measure, and the transport system optimises the route for delivery. The driver can send an automatic ETA text to the customer letting them know the delivery will be coming soon, so they are ready. The driver collects an electronic POD with sign on glass and this triggers the system to generate the complete invoice for the order; incorporating warehouse and transport rates.
It's never been easier to optimise your operations across all services.
CartonCloud's logistics software provides paperless warehouse and transport management, built to boost productivity and operational efficiency for busy SME logistic companies.
Boost operational efficiency with warehouse task and wave management, transport optimisation, and invoicing through one highly configurable, scalable database.
Built for logistics, our desktop platform is optimised and accessible for tablets, and our CartonCLoud mobile app is available for both iOS and Android systems.
Want to know more?
We're here to help you grow your business. Our team offer onboarding training and ongoing support to ensure you're getting the most from your WMS/TMS software.
Contact the team today for a free demo and see how CartonCloud can optimise your operations.