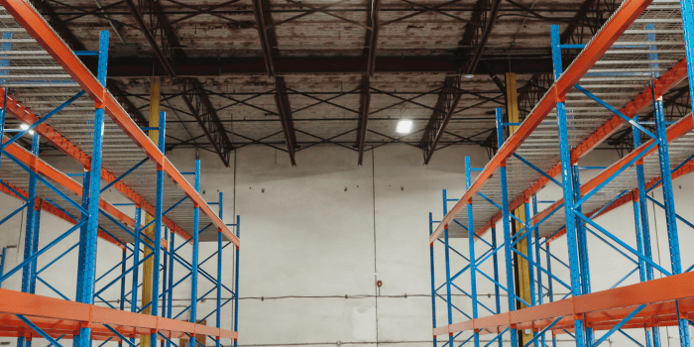 Right now the economic climate remains unsteady, with many logistics executives saying a recession in 2023 as likely or very likely.
Everyone in logistics knows that the more efficient your warehouse operations are, the easier it is to keep customers satisfied, scale operations, and drive profitability. What is less known is the damage an inefficient warehouse can do — especially in uncertain times.
At CartonCloud we are frequently contacted by business owners and warehouse managers, who approach us with questions concerning systematic problems which have probably been left unnoticed for years, but over time have built up and are now causing damage.
Remember, your Warehouse Management System (WMS) software is your greatest weapon to combat environmental pressures and to take advantage of new opportunities as they arise.
Ensuring you have the right WMS software for your business is paramount to success. Time and time again, we've seen 3PL warehouse, transport, and cross-docking operations turn from low accuracy, high cost, and low yield operations; into profitable, scalable, and successful businesses — thanks to CartonCloud.
Five Biggest *avoidable Warehouse Management Failures
It's important to know where warehouse management falls down, and where your WMS software can help you to overcome existing problems — or avoid falling into these mistakes altogether.
That's why we've compiled a list of the five biggest warehouse management failures and how CartonCloud's warehouse management system can help you avoid them.
1. Relying on manual data entry in your warehouse
Don't do it! If you've ever thought "there must be a better way" about your data entry and warehouse account keeping, you're right! There is a better way.
Holding on to inefficient, paper-based processes that are prone to loss and error is a common mistake made by many warehouse operators. Manual records can be easily lost or destroyed and manual entry of data is one of the biggest sources of errors. What's more, manual data entry is extremely time-consuming, and often has flow-on effects to your business like limited time to take on new customers. slow invoicing, missed shipments, and other issues.
The solution? A cloud-based Warehouse Management System with automated data entry. CartonCloud removes the entire data-entry process by reading your existing data directly from email attachments, FTP, API, and/or integrations to systems such as Shopify, Xero, SAP, MYOB, and many others.
This includes automated order entry, stock reporting, outgoing orders, rate card calculations and invoicing, plus much more — all based on your operational needs!
Access thousands of available software integrations through our Public Zapier, or use our electronic data interchange (EDI) to automate your data entry based on the needs of your business and your customers.
2. Incorrect order picks costing both time and money
Picking the wrong orders is costly in terms of time, money— and also by frustrating your customers. Order picking accuracy can be complex, depending on the stock you're holding. Products with multiple SKUs and items that looks similar can cause headaches for pickers, especially if they are in a rush or overloaded with a number of mispicks to return, on top of the outgoing orders! In short, incorrectly picking the wrong items will impact on your workflow, returns, and ultimately, reputation.
The Solution? Picking accuracy using our custom-built mobile app for warehousing. CartonCloud is a fully-featured third-party logistics (3PL) warehouse management system (WMS). The Android and iOS apps allow you to scan-pick products ensuring the correct stock leaves the warehouse while providing clients with a real-time view of order progress, stock levels, and much more.
Boost the accuracy of your warehouse pick and pack by using mobile bar scanning. With CartonCloud, you can start using barcode scanning from your iPhone or Android smartphone immediately, with the mobile app.
Simply pairing a BlueTooth scanner with your mobile phone to use barcode scan for warehouse order picking will confirm that you're picking the right product every time. 100% warehouse accuracy sounds pretty good!
3. Losing data from missing transport integrations
Our warehouses don't operate in a vacuum. There are many partners that need to be linked in, and having fast, efficient, clear communication is key.
Most warehouse operations also are reliant on a transport management system, and for operational efficiency, the two should be linked. This allows you to share information on incoming and outgoing orders, to ensure you're working together to optimize pick up and dispatch, and incoming order putaway.
It also allows you to implement cross-docking functions for fast-moving orders that come in for short storage — to be sorted onto regionalized delivery transportation, or for incoming stock consolidation and deconsolidation.
Not having these two vital functions linked can result in huge problems either daily, or down the track. Missed order dispatch, delivery inefficiencies, incorrect reporting and errors, a lack of control over your network, customer issues, and increased costs — and other headaches.
The solution? Integrated Warehouse and Transport Management Systems.
CartonCloud is a fully-featured 3PL warehouse and transport management system (TMS). With integrated WMS/TMS software, you can manage all of your operations from one place. This gives greater accuracy and oversight over stock management, and incoming and outgoing orders; with the ability to track freight end-to-end, build comprehensive reports, and provide one invoice to your customers for warehouse and transport services.
You can view incoming orders to plan ahead for stock putaway, use warehouse optimization tools like replenishment and wave picking for faster and more accurate picking; and also configure rules to automate transport job allocation, or use the route optimization function to maximize driver efficiency on the road. You can also see real-time updates of driver progress and track their location.
Allocating consignments to drivers is critical in any company relying on transportation and being able to allocate quickly and accurately is what makes a good (TMS) Transport Management System.
4. Lost paperwork costing you revenue
Losing paperwork is another of the five biggest warehouse management failures— and one of the most avoidable warehouse mistakes you can make! Delivery systems have traditionally relied on paper - lots of it.
Incoming stock is provided on a printed sheet of paper, crossed off manually as it's accepted and put away; another piece of paper is printed for an order to be picked from, and this pick slip often is attached to another piece of paper with delivery details.
Once the delivery is made, the driver will collect another piece of paper, for proof of delivery — that is required to be given back to the warehouse or transport depot for invoicing to commence. If any of this paperwork is lost, it can cause major issues, or result in missed invoicing.
The solution? Well, where reliance on paperwork in warehouse and transport operations is the issue, the solution is simple: a paperless WMS/TMS.
We've discussed paperless order input, picking, and invoicing above. For deliveries, electronic proof of delivery (ePOD) provides a more efficient way of recording deliveries with accuracy. With CartonCloud's TMS, your drivers can use the electronic proof of delivery (ePOD) function built into the iPhone and Android mobile app. This can also be used at your warehouse door, for couriers to sign to accept their deliveries as they leave the warehouse— building in another safeguard and tracking point to your automated data and reporting.
The best part is, not only is the ePOD captured and stored securely in your system, but once the signature is captured it is then automatically sent to the cloud and saved, so the admin team can process it quickly and efficiently, with no more missed invoicing.
5. Manual Invoicing is slow and costing you money
Finally, let's take a look at how to avoid warehouse failure in administration. Slow invoicing will acutely impact on the lifeblood of any small and medium-sized business, your cash flow. Manually calculating rate cards and creating invoices also takes up hours of time that could be spent elsewhere on your business — and is often less accurate, causing costly revenue leakage.
The solution? Automated rate cards and invoicing. CartonCloud can store complex, sliding and ad hoc rates in your rate cards. As each job is completed in CartonCloud the software will automatically calculate the rates to be applied, and generate your invoice, ready to go to your accounting software or to your customer. You can even set your own triggers to generate invoicing, depending on your specific operations and customer agreements, giving you greater flexibility, while removing the need for manual data entry. This might be as an ePOD is received (when a delivery has been made), at a certain timeframe for storage charges, as orders leave the warehouse, or many other triggers.
When invoicing time comes around CartonCloud will automatically create and send invoices for you from your accounting app, with full integration with both Xero, MYOB, and QuickBooks. Automating invoicing is one of the best ways to optimize warehouse operations and grow your 3PL.
Why Choose CartonCloud?
Using CartonCloud's warehouse management system will help you avoid these five biggest warehouse management failures, streamline your day-to-day operations and maximize your profitability.
CartonCloud is logistics software made by logistics people. CartonCloud is an integrated warehouse management system and transport management system. It was developed specifically to focus on automating administration processes and accounting tasks to speed up cash-flow and create total transparency for customers while making it really easy-to-use.
Page updated April 2023