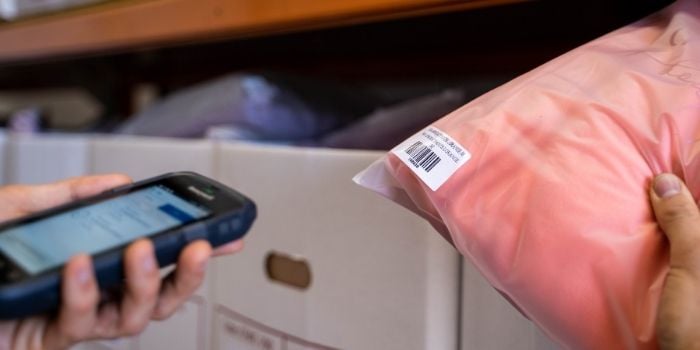 With the new year, comes new opportunities. For most 3PL businesses the high-pressure environment of the Christmas peak period may have shone a light on some of the bottlenecks in their business.
Fixing these performance bottlenecks is often as simple as implementing a proven Warehouse Management System (WMS), together with an integrated Transport Management System (TMS).
At CartonCloud we talk to clients every day about the frustrations and failings in their business and how we can help fix them. Below are just some of the reasons your 3PL needs to look at a WMS.
5 Signs Your 3PL Needs A Warehouse Management System
1. Tightening Margins
Revenue growth is great news for a business and a strong sign you are meeting the expectations of your clients and your business development team is on fire. But higher top-line sales can often be a distraction from deeper underlying issues around your profitability. As your revenue grows, so do your costs. If your costs are growing faster than your revenue your margins are getting squeezed and your business is not optimised. A good WMS will give you a high level of transparency and allow you to maintain good margins at the same time as improving growth.
2.
Missed Invoices

Making sure you invoice every task and service you undertake for clients is critical, regardless of how small. Your rate card is one of the most important components of your business and the ability to be responsive to the needs of the client, and your underlying costs. A flexible rate card is a great way to ensure you don't miss any revenue. A good WMS/TMS will allow you to make changes to your rate card, quickly and efficiently.
3.
Your Losing Stock

Lost or misplaced stock can have a huge impact on your profitability. Undertaking regular stocktakes that don't grind your business to a halt for days on end is a great way to keep clients happy. A well-designed WMS will allow you to complete a stocktake and report back to your clients without losing days of productivity.
4.
Data Entry Is Driving You Crazy

If you are staff are spending hours and hours every day simply inputting data into spreadsheets, you need a WMS. Data entry can now very easily be automated using a range of simple technologies that convert data from one type to another. CartonCloud removes the entire data-entry process by reading your existing data directly from email attachments, FTP, API and/or integrations to systems such as Shopify, Xero, SAP, MYOB and others.
5.
Your Drivers Are Losing Paperwork

Paperwork is the enemy of every high-performing 3PL on the planet. If your business is still using paper consignment notes, invoice or PODs, there is a fairly good chance many of them end up lost. Lost paperwork creates lost productivity and revenue. CartonCloud Android and iOS apps allow drivers to view and reorder their runs, navigate to the destination, group multiple jobs for a single POD signature capture, take photos and much, much more without a single piece of paper in sight. PODs can even be emailed to clients in real-time.
Why choose CartonCloud?
CartonCloud, Australia's best warehouse management & transport management software, logistics software made by logistics people. With the development of CartonCloud, the aim was to build a warehouse management system with a transport management system integrated, whilst focusing on automating administration processes, accounting tasks to speed up cash-flow and create total transparency for customers while making it really easy-to-use.
To learn more about CartonCloud's Warehouse Management System visit our Knowledge Base Article here.