With thousands of daily users, we're always keen to address questions from those seeking to step up their 3PL warehouse productivity. Find out how to boost your daily output and what 3PL warehouses worldwide look for in the best 3PL WMS systems.
It's no wonder our 3PL warehouse system is loved by users worldwide. CartonCloud's powerful 3PL warehouse management system is top-rated for usability, features, and price, making us a favorite WMS system for growing 3PLs.
We've pulled together feedback from our thousands of CartonCluod software users to answer;
When and why should you use 3PL software?

What are the benefits of an integrated 3PL warehouse and transport software?

What are the top value features of 3PL warehouse software?
Why use 3PL Warehouse software?
Our 3PL WMS software is built for growing 3PLs, to automate manual tasks, increase accuracy and additional services, and ultimately do more, with less. You can offer more to your customers, boost accuracy, streamline workflows, and scale up your business, all without the headache — because your 3PL WMS software will take care of the heavy data lifting for you.

What's the benefit of using 3PL warehouse software?
There are many advantages to using a warehouse management system (WMS) in your 3PL, especially a cloud-based system integrated with a TMS like CartonCloud. This allows you to streamline your operations end to end; from online ordering to inventory tracking, stock reporting, pick and pack, outgoing orders, delivery routing, and more! Not to mention, your 3PL warehouse system can fully automate accounting and invoicing with rate card calculations, so invoicing is completed for you, so you never have to pick up a calculator.
What' are the top value features of 3PL warehouse software?
Using a cloud-based 3PL WMS software system like CartonCloud lets you streamline your entire process end-to-end, with digital records and automated workflows for accuracy at every step.

Let's break it down and look into some of the biggest advantages of using a 3PL warehouse management system, and the features that make up the best 3PL WMS software.
Increase accuracy, reduce the chance of lost inventory
Every 3PL is unique — but there are some things that all 3PL warehouses strive for. Accuracy, speed, increased ROI, and happy customers. This spans across warehouse and delivery activity and is rooted in the core systems and workflows that you have implemented.
Ever sent a staff member with a small pick list, only for them to come back 5 minutes later with "I couldn't find this SKU in its BIN location..."? Or to have your team accidentally pick the wrong item due to unlabeled bins, or inventory mistakes put away — these kinds of mistakes cost valuable time, and resources required to return and redo the order. 😑
It happens a lot of times with paper-based systems and warehousing inventory that is not tracked and allocated to a specific warehouse location. This can create a great amount of frustration in your team and also with your customer base.
Not good.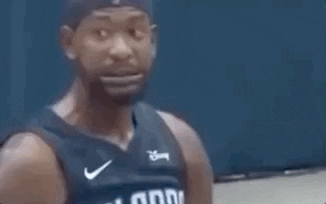 Accuracy is one thing your 3PL warehouse management system can change forever in your 3PL warehouse— and you won't know how you managed without it! We take a look at some of the top features of best performing 3PL software, and what you should look for in choosing the right 3PL warehouse system for your business.
Better 3PL warehouse and transport management
What should you look for in a 3PL warehouse system?
Using a cloud-based 3PL warehouse system like CartonCloud, you can streamline your entire process end-to-end, with digital records and automated workflows for accuracy at every step.
Our 3PL software is a fully integrated warehouse and transport management system (WMS & TMS), allowing you to streamline your operations from order to delivery, keeping oversight of each step and every movement in real time. Wow. 😯
With CartonCloud's 3PL warehouse system you can;
👍 Accept incoming inventory through your system
📲 Scan barcodes or manually check off stock as it enters the warehouse
📍Assign warehouse locations, *which can be recorded by pallet, pick box, racking, or temperature zone area — depending on your stock requirements
💻 Accept orders via online integrations
👷 Pick and pack from the mobile app, using barcode scanning to identify the correct warehouse location and SKU
📦 Assign for dispatch, with driver allocation
🚚 Optimize driver routes for faster delivery
✒️ Capture electronic PODs at delivery
💸 Automate invoicing to capture all billable charges
🕐 Get more hours back in your day 😃
What makes CartonCloud the top 3PL software for growing businesses? When an order comes in, your team can easily locate the correct stock and complete the order fulfillment in no time.
CartonCloud's intuitive 3PL warehouse software even allows you to track stock movement throughout the warehouse, ping you or your customers when expiry dates are approaching, select certain stock or SKUs first based on batch number or expiry, and many other features that will simplify your daily warehouse operations.

The best 3PL Software for customer satisfaction
Regardless of your warehouse size or customer base, the ultimate goal of any 3PL warehouse is to increase productivity, achieve higher accuracy, and increase customer satisfaction.
Deanne Luke of Lexington Logistics explains their decision to implement their 3PL warehouse management system, and how they've grown with CartonCloud.
"We came onboard with CartonCloud when we were quite a small 3PL," she said.

"I probably only had 3 clients on board, but they didn't see that as a problem — they just said ok, what can we do to set up some really good systems and processes now to enable you to bring on clients quicker and much more effectively in future.

"I've seen the retrospect when working with other businesses implementing different software, where they do it so late in the game, and it's such a big catch-up.

"There are so many things a system can provide you that you think was possible! That was a crucial part in identifying what we could be doing differently we could be doing better — and also letting go of the things we were doing, that we may not have been doing as productively.

"To hand over your brand to a third party is a big thing and we want to make sure that we can uphold their values, their brand messaging, and their key themes to be able to ship out their product exactly the same way they would in-house.

"By having CartonCloud come on board, it's been one of the best moves that I could have made, and I don't think we would have won as much business as what we do."
With the right 3PL warehouse management system, you can have happier teams, happier customers — and a business set for growth!
Not only that, those in managerial positions get to see in real-time the productivity of individual employees and teams — and customers can see their stock updates and order statuses in real-time, without you needing to lift a finger.
Delivery drivers love it
Yep, we said it. Delivery drivers love it. Well, they love CartonCloud at least.
Fleet allocators across the USA, Canada, Australia, and the Pacific have also praised our intuitive 3PL warehouse software with top-rated user reviews covering a range of our powerful features:
You can create optimized routes for freight delivery, reducing the dreaded back-tracking
Easily sign electronic Proof of Deliveries with photos of inventory. No more missing pens!
Tracking means you'll see where each driver is at any time, so there's no need to call them
No more paperwork flying out of windows or simply getting lost in stacks at the admin desk
The software updates in real-time, so no need for drivers to return for end-of-run paperwork
Drivers love that last one especially. They can simply head off home at the end of run, as all the data is securely sent back to their base within seconds.
You'll even know the exact time that the receiver signed for the freight. The data is safely secured for years, instead of being lost in filing cabinets. Neat! 🙌
3PL software created in a 3PL warehouse!
Did you know, CartonCloud's top-rated 3PL warehouse system was originally created as a solution for when we were running our own freight company?
We needed something that was cloud-based, to automate our processes and save time — allowing us to increase daily orders with the same headcount.
As we worked with partners in the industry, they started asking where we got our WMS software from — it was the best 3PL WMS software they'd seen! So, as demand grew, CartonCloud grew too, and now we support over 450 logistics companies worldwide to grow their businesses with ease.

Want to know more? Call us today, and let's see how we can optimize your operations. Register your details by clicking the Free Demo button below, and our friendly team will be in touch shortly!
*Page updated Oct 2023