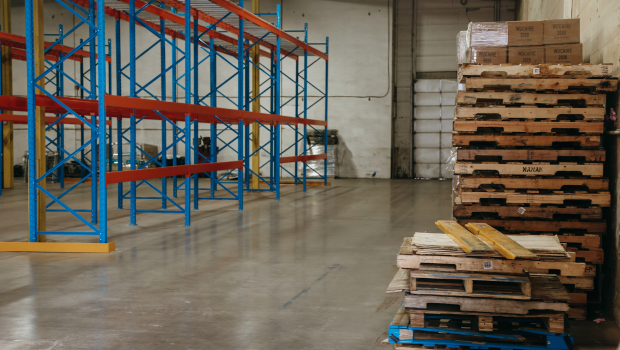 Recent years have accelerated changes in the industry, pushing faster and same-day delivery, omnichannel ordering and multi-channel delivery options, pressure for greener practices, and increased order and product trackability.

Small-medium size (SMB) logistics operators need to have the ability to adapt and respond to industry and consumer demands in order to stay ahead of the curve.

There are a few key factors that have influenced the current trends in the logistics scene;
E-commerce grew

55% in 2022

due to the global pandemic, increasing global demand;
The pandemic also saw

major disruptions

to global supply chains and logistics networks, causing delays, workforce shortages, and backlog;
Logistics networks increased tracking and traceability,

adopting digitization

to meet customer expectations.
It is estimated 3PL revenues from e-commerce grew by nearly 30% in 2020, and is expected to continue to boom, with the global third-party logistics (3PL) market estimated to reach more than USD$2.3 trillion by 2031 (valued at $1.1 trillion in 2022).
To capitalize on growth opportunities, SMB logistics operators need the ability to offer new services to their customers, scale operations with ease, and adapt to industry digitization.
Top 5 Logistics Trends SMBs are navigating in 2023
1. E-commerce growth: The logistics industry has experienced significant growth due to the rise of e-commerce. Consumers increasingly prefer online shopping, driving the need for efficient and fast delivery services.
Customer expectations and preferences have continued to shape the world of e-commerce in recent years. For 3PL operators, the ability to meet end-customer requirements, and to provide clear and accurate tracking for their customers is paramount.
This relies on automated data flow through secure software integrations to allow seamless order input from online stores and other channels, data tracking, order and stock reporting accuracy, and more options for last-mile delivery.
2. Last-mile delivery challenges: The last-mile delivery segment has faced challenges in meeting customer expectations for speed and convenience. Companies have been exploring innovative solutions such as crowd-sourcing, drones, and autonomous vehicles to improve efficiency.
Trends in last-mile deliveries allow 3PL logistics companies to be innovative with solutions, drawing on a network of providers with data tracking and sharing, to manage delivery options and find the most efficient route for their customers.
Last-mile 3PL providers need the ability to manage multiple warehouses from one system, integrate with partner software, cross dock, calculate fuel levys, and optimize delivery routes. These features not only simplify day-to-day operations, they also provide the opportunity for transport operators to reduce fuel use, account for rising fuel prices, and optimize their workforce and resources with efficient route planning based on up-to-date data.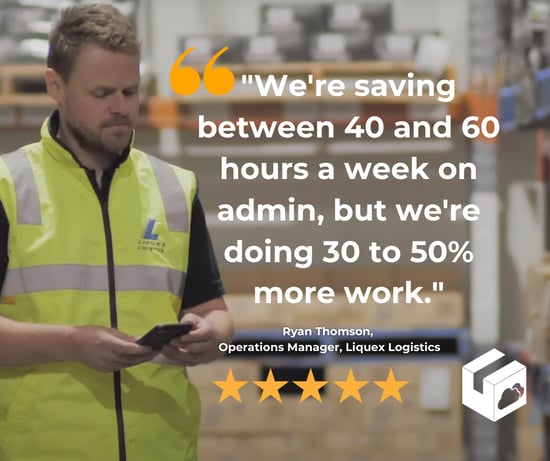 3. Warehouse system automation: Cloud-based WMS software like CartonCloud allows operators to improve accuracy, speed up order fulfillment, and optimize warehouse workflows to allow room for growth.
Using a cloud-based Warehouse Management System, you can automate order entry, rate card calculation, stock updates, order tracking, invoicing, and more; literally saving you hours a day! Automated data also provides greater accuracy and transparency in reporting, removing human error to reduce revenue leakage, lost stock, or missed orders — keeping your overheads low and your customers happy.
3. Digitalization and data analytics: As tech adoption increases across the logistics industry, real-time tracking, demand forecasting, and optimization of logistics processes are becoming expected from all layers of the supply chain.
According to the CartonCloud Logistics Index Report Q3 2022 the most valued service offered to customers to help navigate logistics was to provide increased visibility, order tracking, and integrations to customers. However, of the industry members who completed the survey, over ⅓ of survey respondents said they didn't feel their company had the means to capture and track data, to provide transparency to their customers.
Implementing the right WMS and TMS integrations for your business and operations is key to ensuring transparency for customers while also removing manual data entry from the provider.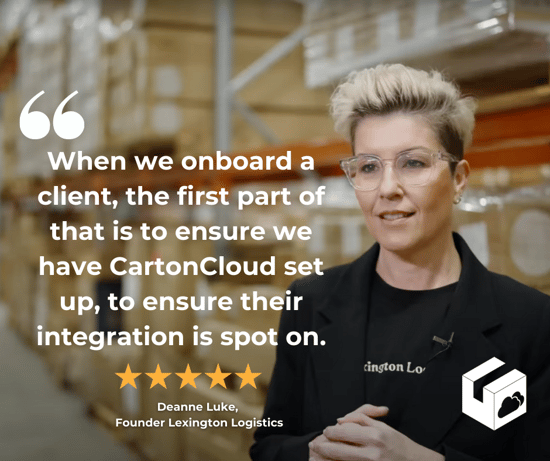 5. Workforce hiring and retention: Warehouse and multi-licensed workforce shortages continue to be a leading issue for logistics operators; and a key driver in building company culture, workforce incentives, and other means of attracting and retaining logistics staff.
Over the past two years, workforce attraction and retention have remained one of the top concerns and focuses for the logistics industry.
Easy-to-use WMS/ TMS systems like CartonCloud make it easier for SMB logistics companies to train and upskill new staff, and easily assign and track workloads within their workforce — making it easier to expand their hiring beyond those with prior industry experience.
Want more industry trends?
Get the latest CartonCLoud Logistics Index report, with actionable insights and data directly from members of the logistics industry. Download the latest report below, or head to our Logistics Index Archive to explore previous reports. 📈📩
Why are so many companies looking to WMS/TMS systems to optimize operations?
The right system can simplify workflows, automate data entry and calculations, and simplify company procedures.
CartonCoud's Warehouse Management System (WMS) enables staff to optimize picking by wave pick or use replenishment, and with barcode scanning. They can easily identify the correct location and item in a fragment of the time it would take to search rows and boxes.
What's more, your admin team can seamlessly input incoming orders through seamless software integrations, allowing them to easily manage customer details, orders, and invoicing from one location.
Our Transport Management System (TMS) makes consignment allocation, route optimization, invoicing, and contactless delivery simple. Drivers can easily scan items to check off from their run sheet, optimize their delivery route, and send an ETA text message to each delivery point before arrival can have a huge impact on how smooth and efficient their operations are.
Our cloud-based logistics software is built by logistics people, for logistics people — with the features and functionality you need to remove inefficiencies, scale up your business, and simplify invoicing and admin.
See our intuitive software in action
You can book a free software tour with CartonCloud's team of experts, who will guide you through the software features relevant to your business. We encourage you to invite all of the decision-makers in your business, those who will be using the software each day— to join and see the workflows for themselves on our desktop and mobile apps.
Book a free demo today and see how CartonCloud can revolutionize your operations.