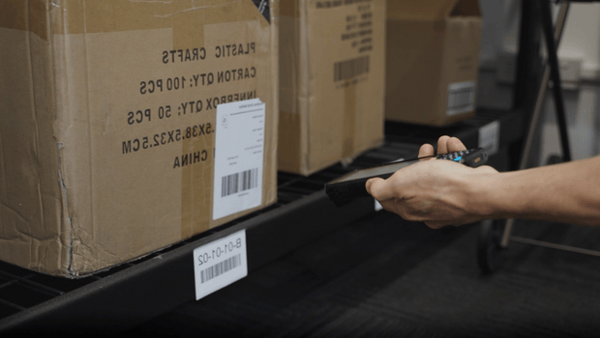 Warehouses of any size can benefit from implementing the right Warehouse Management System (WMS) for their operations. Howver, finding the right digital solution can be tricky. WMS software for small-medium-sized warehouses needs to be flexible, easy-to-use, and fit for purpose.
Tip: Searching for the best WMS software? Check out user software reviews and Google ratings.
Why does WMS software matter for small-medium logistics businesses?
The logistics industry relies on small and medium providers, to ensure supply chains continue to operate — working alongside bigger players to cater for small and local brands, or provide localised services.
However, these small-medium businesses can feel the impact of industry spikes and pits more than their larger counterparts. Dealing with demand spikes, increased operating costs, and supply chain delays required streamlined operations, real-time data automation, simplified administration, and secure software integrations.
WMS software allows you to automate data entry and tasks to simplify your operations. What's more, it can also simplify your team's workflows, boosting accuracy, increasing output, and reducing mistakes — and makes seamless integration with your partners and customers easy.
Depending on the WMS software you choose, it can also help you provide greater customer service, increase accuracy and tracking accountability, automate charges and invoicing, and reduce your overheads.
How to choose the right WMS for your logistics business
It can be challenging to choose the right Warehouse Management System software for your small business, which is why we've broken it down here:
First, consider the WMS software features you need for your specific operations.

This might include cross-docking capability, wave picking, temperature zones, handling multiple SKUs, barcode scanning, order tracking, online ordering, or any other features you need to have for the services you provide.

Next, make sure the system suits your team and your workflows.

It should be easy to learn and use, for you and your entire team — and allow you to securely integrate with your customer and partner software.

When comparing WMS software ease of use, be sure to consider if it is tablet-friendly, if there is a mobile app for use on the go, and if the onboarding process is supported by a local team of experts who are able to help you with set up to ensure you get the most from your software.

Consider your future growth plans, and how your new WMS system will support this. Scalability is important. You should be looking for a WMS system that can grow with you, allowing you to achieve ROI now, and into the future.
Finally, it needs to be affordable right now. Lastly, you need to consider pricing and your budget. Keep in mind the time it takes to onboard your new system, and how fast you can start to see the benefits. CartonCloud has simplified onboarding, providing expert support from industry experts, to get you up and running in days, not months!
Most important WMS software features
Each warehouse is different, and each warehouse customers bring their own unique needs.
This may be different SKUs, storage requirements, pick preferences, custom packaging, preferred couriers, etc. It's important to ensure your WMS software has the right features for your needs — and you have the support to set up your operations correctly.
Step inside Lexington Logistics' 3PL Warehouse and hear from founder Deanne Luke, about how they selected the right WMS system for their business, to ensure they could give more to their customers.
When comparing WMS software, consider the flow of your warehouse, and the operations you already use.
You may benefit from a WMS with automated workflows such as FIFO inventory management, replenishment for frequently picked items, return to sender, sign-on glass for dispatch tracking, and automated customer reporting.
At CartonCloud, we pride ourselves on providing the best WMS software for small and medium businesses, helping them grow and optimize their business, with ease. Our feature-rich and easy-to-use software is designed specifically for the smaller players, with functions designed to simplify everyday operations, integrations for online ordering and automated data flow, and local support to make sure you're getting the most for your system and business.
Easy-to-use WMS software design makes a big difference
Your warehouse management system software can revolutionize your business, reducing overheads, boosting accuracy, simplifying charges and invoicing, and more — but only if you use it! Which is why your system must be easy to operate.
The right WMS system has to be easy-to-use for you and your entire team, and feel intuitive within your operations. Cloud-based warehouse management can provide end-to-end data capture, workflow automation, and simplify your warehouse operations by integrating into each touchpoint.
This means every incoming order is captured, order items can be scanned directly into the system as they are picked (or immediately notify the picker if an error is made), stock reports are automatically updated when inventory is moved or picked, and all charges can be captured automatically as you work. Easy.
Scale and grow with the right system
One of the main benefits of a warehouse management system is the ability to grow your business. However, this should also be a consideration when selecting the right WMS for your business.
You want to ensure your new warehouse software system allows you to implement scalable workflows that can easily scale up in busy times, and allow you to take on more business as you grow.
At CartonCloud, we have designed our WMS software to easily scale up, allowing you to select the features you need, as you need them — or add on additional warehouses as needed, all within one system. The best part? You only pay for what you use, so you can easily grow your business.
Is the price right for your business?
A key consideration in any investment; is the price right? Of course, with the benefits of a WMS you can grow your business and increase profits but it also needs to be affordable to begin with.
Our cloud-based warehouse management software is designed with scalable features and plans, starting at $99/week. With fast and supported onboarding, you can set up your new WMS software and start seeing the benefits faster.
Want to know more?
We want to make sure you choose the system that is right for you. Get in touch with our friendly team to discuss your warehouse business, customers and growth plans, and walk through the WMS features that are best suited to you. If we're not the right fit, we'll be the first to tell you.
Afterall, our customer's success is our success!
Updated July 2023