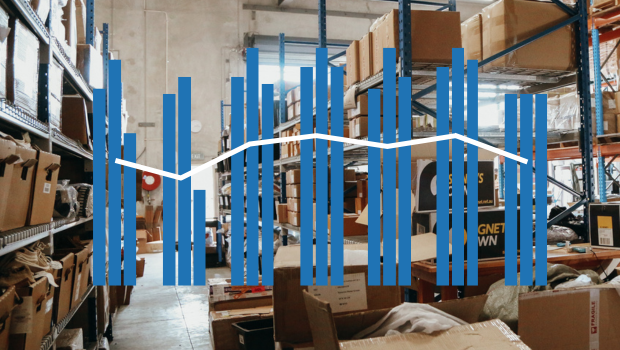 Explore the top trends that have shaped the logistics industry over the past two years! We dive into two years of logistics industry data, insights, and trends from 2021-2023.
Early 2021 saw massive shifts in the logistics industry. The global pandemic accelerated an unprecedented e-commerce boom, forcing global logistics operators to accelerate their own operational shifts and adaptation in order to meet demand. Workforce shortages and rising operation costs were coupled with demand booms, supply chain bottle-necks, and overstocking — leading to a greater focus on optimization, planning, and company culture across industry members.
The digital era of logistics
Sitting below the surface of this adaptation and industry flexibility was a global surge in digital adoption, integrated technology, and data sharing amongst industry partners. A ripple effect that still impacts our industry today, allowing greater oversight, planning, and flexibility for operations of all sizes.
Contactless and home delivery drove the popularity of omnichannel ordering/ delivery, and resulted in the emergence of new last-mile services and innovation like drone technology, e-bike last mile, and driverless vehicles. Within the warehouse, automation provides greater accuracy and the ability to provide more information and forward planning to their customers.
Across all sectors, enhanced integrations, and data capture has opened the floodgates to industry-wide data tracking and modeling.
From significant advancement in the industrial metaverse, to building integrated partnership networks for tracking and data sharing — logistics technological advances continue to underpin industry opportunity and growth.
CCLI Reports captures two years of Industry Insights
The Q1 2023 CartonCloud Logistics Index survey was released in April 2023, capturing a global snapshot of the logistics industry sentiment, with data and insights collected from almost 2,000 respondents. This quarter's report marks TWO YEARS of industry insights and data, delivered to members of the logistics industry through the CCLI.
[Download your FREE Copy of the 2023 Q1 Report,

including a FREE 2 Years of Logistics Trends Timeline liftout!]
The Q1 2023 quarter results highlighted concerns for economic climate, growth potential, and workforce hiring across the global logistics market. Compared with results from the previous year, optimism has dropped across all areas of the sentiment index, echoing global concerns regarding a global recession, increased operational costs, and workforce shortages.
The first CartonCloud logistics index was launched two years ago, in early 2021, measuring industry sentiment to create a benchmark record from which we could track sentiment changes over time (CCLI report results shown in the graph below). The reports also explored insights on current trends and issues impacting the industry, to identify areas for growth, key issues to overcome, and attitudes on wider issues like greener practices, workforce culture, and more.
This article explores two years of CCLI data and Trends that have shaped the logistics industry.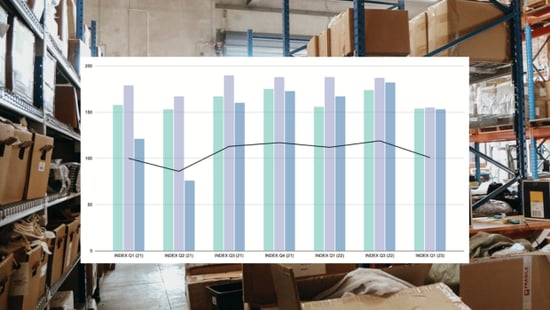 Trend analysis: two years of logistics data
Jan 2021


Large logistics players spearhead investment in logistics robotics

The logistics industry saw a surge in robotics and technology adoption to improve efficiencies and reduce labor costs. This movement was spearheaded by companies like Amazon and DHL, who invested in enhanced order fulfilment processes.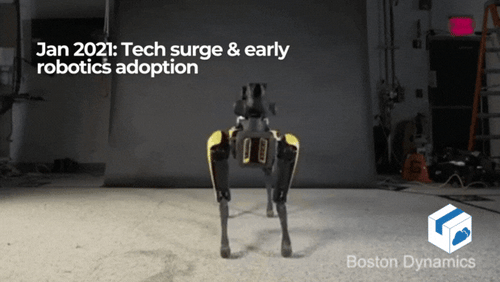 March 2021


CCLI Q1 2021 finds increased demand for logistics coupled with rising costs & workforce shortages

The first CartonCloud Logistics Index Report is launched. The report highlights increasing operating costs and workforce shortages as a significant challenge for the industry as global communities respond to lockdown measures and congestion by boosting capacity and implementing tracking technology.
June 2021


Economic shifts & operational changes due to COVID-19

Logistics providers adapted operations to navigate the pandemic's challenges, implementing safety protocols and adopting new technologies. CCLI data revealed that for many operators, the positive impacts of government interventions offset the effects of restrictions and border closures. Companies focused on hiring, expanding fleets, and investing in technology to cope with rising demand.
Dec 2021


Rising demand, booming optimism & new coping strategies

Industry optimism remains high as the logistics boom continues. The Q4 2021 CCLI results further emphasized the logistic industry's dedication to technological advancements, with companies investing in technology to save time, optimize resource utilization, and enable industry changes like contactless delivery and enhanced order tracking.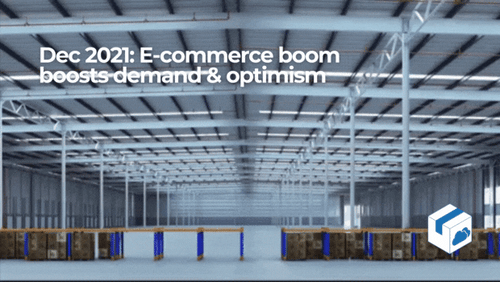 Feb 2022


E-commerce boom results in increased demand for logistics coupled with rising costs & workforce shortages

E-commerce experiences unprecedented growth as consumers shift to online shopping during the pandemic. Logistics companies focus on optimizing operations and enhancing efficiency to handle increased volumes and provide faster delivery options. (See how your WMS can help you reduce overheads while increasing output!)
March 2022


Workforce shortages and the global pandemic reduce optimism & companies look to optimize operations for flexibility

New challenges arise due to disruptions in the global supply chain and ongoing workforce shortages. Companies are forced to adapt to respond to booming demand and adapted to meet expectations for faster and more flexible delivery options. CCLI results show industry members were focused on increasing operational efficiencies and boosting workforce capacity to drive revenue growth.
April 2022


Global focus on Supply Chain Transparency

The e-commerce boom continues to rise, increasing demand across the sector. Blockchain technology gains traction in logistics operations, offering enhanced supply chain transparency and traceability, amid global supply chain disruptions fuelled by the pandemic. Logistics companies focus on internal enhancements by optimizing operations, streamlining workflows, and upskilling staff.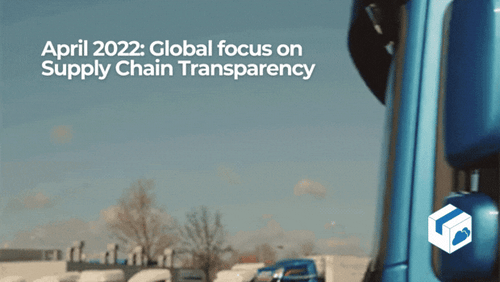 July 2022


Logistics Industry fuel and warehouse rental prices soar

With the invasion of Ukraine, oil prices soar, and supply chains experience further upheavals.
Concern over global economic stability slows e-commerce purchasing, resulting in low warehouse capacity and rising warehouse rental prices. New outbreaks from the pandemic continue to disrupt global operations with smaller-scale lockdowns, restrictions, and workforce limitations than earlier outbreaks. Logistics companies face increased transportation costs, prompting them to explore fuel-efficient alternatives, optimize routes, and seek cost-saving measures to mitigate the impact of rising fuel prices.

Sept 2022
3PLs offer more to customers to meet demand & navigate complex networks, & companies focus on culture for workforce hiring
Companies shift focus to internal operations to boost workforce retention, reduce overheads through optimization, and increase customer service for growth. The Q3 2022 CCLI report highlighted a shift towards company culture, values, and policies as crucial factors in staffing and customer acquisition. The report also highlighted an industry transition which saw 3PLs providing additional advice, assistance, and support to their customers to anticipate potential disruptions and bottlenecks without any impact on their businesses.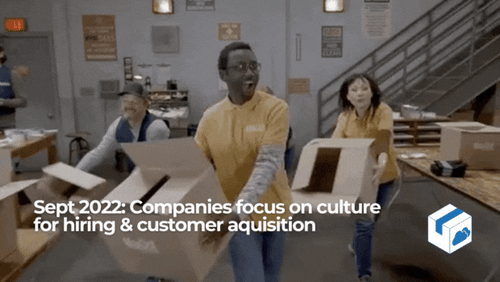 March 2023


Industry sentiment drops amid economic concerns, as businesses look to partnerships & technology for optimization

The Q1 2023 CCLI report shows the first drop in logistics industry sentiment in two years, following concerns about the economic outlook and increased operating costs. Companies plan to outsource and build partnerships supported by new technology, to sustain growth.



You can access a downloadable copy of this timeline and the full CCLI Q1 2023 report from the CartonCLoud Logistics Index Archive.
Explore all CartonCloud Logistics Index reports and download your free copies at the CartonCloud Logistics Index Archive.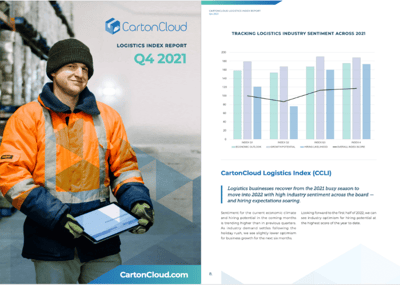 Want industry insights delivered to your inbox? Subscribe to the CartonCloud email mailing list for product updates, industry news, and warehouse/ fleet optimization tips.
We only send the good stuff, and you can manage your subscription preferences any time. 👍
Looking for a new software partners and powerful WMS/TMS?
Find out more about CartonCloud's powerful warehouse management system and transport management system software with a FREE, guided software tour. Book a free demo with our friendly and experienced team to see software features in action like; cross-docking, e-commerce integrations, wave pick, replenishment, fuel levy, rate card automation, and much more.
Book your free demo today, and you could be up and running on CartonCloud in days!