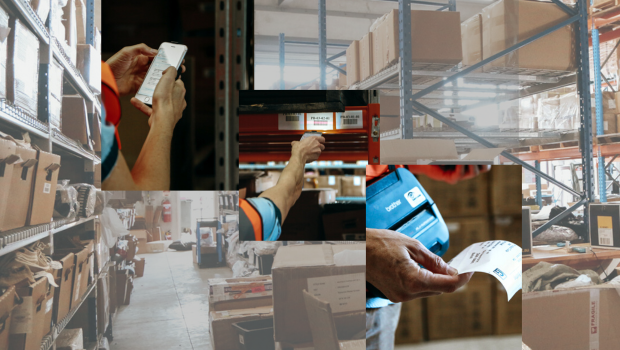 Your warehouse management system should be helping you work smarter, not harder. With an automated WMS, the only need for paper in your warehouse will be for the coffee orders.
Consider the hours currently spent on manual order entry and invoicing — and how many times you've searching for that piece of paper at a later date. Now imagine that the data entry is automated, inventory and stock information can be pulled up at any time by you, your customer or warehouse staff without you needing to search the filing cabinet.
Using a cloud-based WMS system automates data entry to increase accuracy, streamline workflows, optimize operations, reduce revenue leakage, and of course, save you hours each day in manual data management.
You can track incoming and outgoing orders, optimize your warehouse space, increase picking accuracy — and ultimately, increase business and revenue. Your customers will love it too, with all of their information, order statuses, and invoices available in their online portal.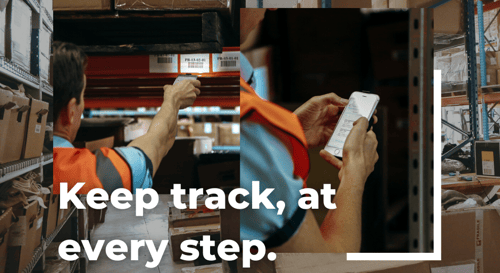 Learn more about CartonCloud's Paperless Pick and Pack function here. In a few simple steps, your entire team can be using barcode scanning for order pick and pack, put away, and more.
How to take your warehouse paperless
Implementing a papaerless warehouse management system in your warehouse will allow you to manage your warehouse space, reduce workforce time during picking and packing, increase accuracy, and say yes to new business.
Making the shift from paper to digital is not as hard as you might think.
Warehouse Management Software is designed specifically for warehouse operations; with workflows, automation, and features designed to fit perfectly into your day-to-day operations, while optimizing efficiencies.
At CartonCloud, we believe no one should need a software degree in order to use their WMS — in the end, its whole purpose is to make your life easier! That's why we have created a user-centric design, with powerful automation and streamlined workflows that feel intuitive to use. We also provide expert, local onboarding support and guidance to ensure our customers have their system correctly set up for success from day one — and ongoing access to support and our online learning academy, ensuring your team and new starters have the skills they need.
Three reasons to switch to a paperless WMS today
Streamline ordering and inventory management with powerful integrations
Using an automated warehouse management system (WMS) like CartonCloud saves you time and energy by allowing you to remove the manual data entry process all-together.
The system pulls existing data directly from email attachments, FTP, API and/or integrations to systems such as Shopify, Xero, SAP, MYOB (+ many others), so you have access to real-time data, with the system automatically optimizing your inventory and stock allocation.
Increase accuracy for picking and packing.
With an automated WMS and barcode scanning application, you can reduce time locating inventory in the warehouse, automatically routing pickers on the most efficient paths, have 100% accuracy when picking stock, and keep track of inventory movement with real-time data. CartonCloud's intuitive mobile app is available for both Android and iOS operating systems with product and location scanning as you pick, as well as other scanning options, to ensure you have accuracy in stock leaving the warehouse, and the ability to provide clients with a real-time view of order progress and stock levels.



*Download the CartonCloud WMS mobile app in demo mode FREE today, see for yourself!



Real-time data tracking from order to delivery.
From order to delivery, with a fully automated warehouse management system, you have eyes on the whole operation, as it happens. CartonCloud is a fully-featured 3PL WMS, so in addition to live updates and tracking throughout the warehouse process, integrate CartonCloud with your transport providers to provide tracking information and status updates all the way through to delivery. Live visibility and automatic updates will give you more information to optimize your operations and provide your customers with better experience, building lasting relationships.
How much does a paperless warehouse management system cost?
There are many options for paperless WMS software on the market, ranging from tier 1 software for the likes of Amazon and FedEx, to speciality systems providing niche features or functionality. The most important thing to consider when looking for a paperless WMS is to consider the right fit for your business.
This includes pricing. For growing warehouse and 3PL businesses, you need to factor in the time to ROI, and scalability of your warehouse system and plan.
At CartonCloud, we've designed our scalable WMS pricing plan around growth, starting at just $99/wk, with optional extras available so you only pay for what you use, and no lock-in contracts.
We also provide fast and supported onboarding, so you can be up and running faster, for faster ROI.
You might find these resources helpful in finding the right WMS for your business:
Want to know more?
CartonCloud's warehouse management & transport management software is made by logistics people, and is a favorite WMS/TMS for growing logistics businesses in Australia and Pacific, as well as North America.
With the development of CartonCloud, the aim was to build a warehouse management system with a transport management system integrated, whilst focusing on automating administration processes, accounting tasks to speed up cash-flow and create total transparency for customers while making it really easy-to-use.
To see our powerful and intuitive software in action, book a free software tour demo with our experienced team, via the link below.